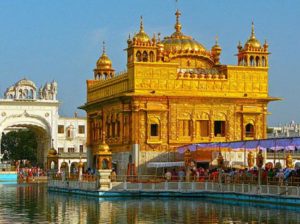 In what could transform Amritsar into a Smart City, the Local Government has issued tenders worth Rs 150 crores under Smart City Mission for the development of the city. The Local Government Minister Navjot Singh Sidhu said, "After considering all the pros and cons, the development plan was formulated and would add a feather in the cap of the Government."
Projects as to the installation of LED lights, Multiple Level Car Parking, Integrated Command and Control Centre, Development of parks and open spaces would commence in next 6-12 months with its maintenance period ranging from 3-5 years.  
"The implementation process of the project will be in multiple phases. In the first phase, a budget of Rs 34.57 crore has been approved for installation of the LED light. A target of installation of 63,000 lights has been set wherefrom 3,000 lights are already set up," Sidhu added.
Also, a budget of Rs 2.3 crores for free Wi-Fi at the Heritage Street is ratified.