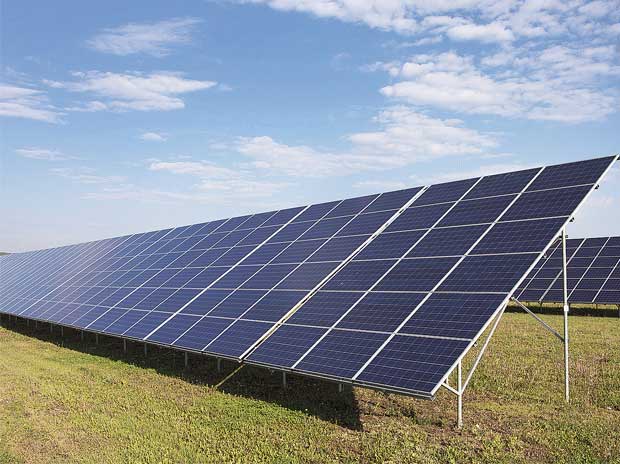 The Himachal Pradesh Ministry of New and Renewable Energy (MNRE) has made a provision of 70 per cent subsidy to the people opting for grid-connected rooftop solar panels/power plant in the State.
It has also been notified that surplus power would be further sold to Himachal Pradesh State Electricity Board Limited (HPSEBL) at the rate of rupees five per unit. It would add to the income of the individual in addition to using free solar power.
This was informed by Virbhadra Singh, Chief Minister (CM), Himachal Pradesh, in a meeting of the officials of HIMURJA held in Shimla.
He also added that HIMURJA would provide 1kWp  to each person in rural and remote areas of the state, upto 168kWp, to empower them by providing 24X7 power supply by way of centralised solar power supply.
Even after being fully electrified state, some offshore and remote areas in Himachal Pradesh are reported to face a low voltage problem and untimely disruption. "Solar power was the only option for electrification of these left-out hamlets to provide uninterrupted power supply," Singh said.
Also Read: Solar Power Gains Projects Push
The final master plan for development of Shimla and Hamirpur cities as solar cities had been approved by Union Ministry of New and Renewable Energy. Under the project, 15kWp power plant had been commissioned at the Panchayat Bhawan, and 20kWp at the old bus stand in Shimla.

The Heritage Committee's approval was awaited to install 20kWp solar power plant at the Ridge and 1790 SPV home lights for slums around Shimla were in the process of distribution, Singh added.
Apart from solar energy, efforts were afoot to install wind energy plants in Dalsah in Kullu, Bharmour in Chamba, Arsu in Kullu, Dalhousie in Chamba, at Kalp, Moorang, and Pooh in Kinnaur, Kaza, Keylong, Lingti in Lahaul-Spiti, Dharamshala in district Kangra, and Chopal in Shimla district.
It was informed in the meeting that so far 1,422.5kWp capacity had been commissioned at different locations in the state, which include 200kWp at Baru Sahib, 10kWp at Rancer Island in Kangra, 426kWp at various police stations, 350kWp at IPH Department building in Kangra, 82kWp for individuals at Spiti, 100kWp at HP Secretariat, Shimla, and 100kWp at the HP high court. The solar photovoltaic power plants under installation were at Fair Lawn in Shimla of 100kWp, Kibber of 10kWp, and HPU in Shimla of 50kWp, and others.
Under the solar photovoltaic programme, 66,967 SPV street lights, 23,386 SPV domestic lights, 39,246 SPV lanterns, and 1,222.5kWp SPV power plants were installed till date in the state. In the 12th plan, there was a target to install 10,000 SPV street lights, 2,000 SPV domestic lights, 1,000 SPV lanterns, and 1,000 kWp of solar power plant.