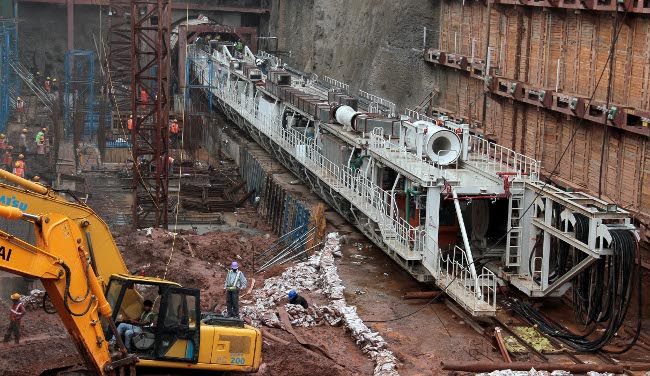 Maharashtra Metro Rail Corporation has received around 8.2 acres of defence land from the defence estates office of the Pune circle. The land is located in the Range Hills area of the Khadki cantonment.
At present, the land is under the management of the Director General Ordinance Factory (DGOF). According to a Maha Metro official, this would expedite the process of constructing metro lines that pass through the defence lands. The process will commence by constructing the viaducts and pillars.
The metro viaduct will start from Dapodi and enter the Khadki area by crossing the river. It will then cross the tracks of the Khadki railway station and proceed towards the Range Hills area. There will be underground stations in the stretch of Shivajinagar to Swargate.
A section of the land, which is 2,126.71 kilometre is under the control of the College of Military Engineering (CME), Pune. This land will be transferred once the college's stipulations regarding security are complete.
This section comes under the 16.59 kilometre Line 1 of the Pune metro project connecting Pimpri and Swargate. There are nine elevated stations from Pimpri to Range Hills, which is about 11.5 kilometre. In the stretch connecting the College of Agriculture, Shivajinagar and Swargate, there are five underground stations.
As per reports, work has already commenced for the elevated stations at Dapodi and the underground section at the Agriculture College and Swargate.