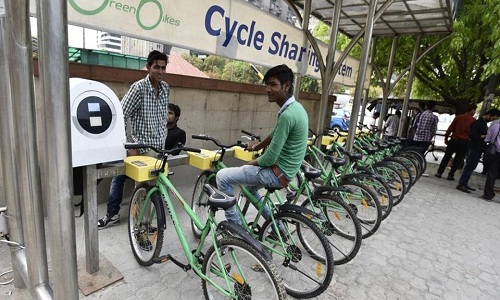 Chandigarh is soon going to witness India's first largest bicycle sharing project in which 5,000 cycles, including 1,250 e-bikes, will run on city roads.
Smart Bikes that is already running the project in Delhi is the only firm that participated in the technical bid of the initiative.
Under the bicycle sharing project, 617 docket stations have been identified and 14 sites have been     reserved in various parts of Sector 17 of the city.
Docket centres will be located at places like railway station, markets, bus stands, Panjab University, PGI, Punjab and Haryana High Court, Rock Garden, Sukhna Lake.
For bicycle, 50 paise per minute will be charged, and for e-bikes, 75 paise/minute  ill be the cost. It is expected that all bicycles will be converted into e-bikes in future.
To use and unlock the bicyle or e-bike, one will have to download a mobile app and scan the vehicle through it. It will generate an OTP which will be sent on the phone. After filling the OTP, the payment will be deducted automatically once the rider leaves the cycle at the station after the ride.
The General manager, NP Sharma, Chandigarh Smart City Limited, said, "It's going to be the country's first largest bicycle sharing project."