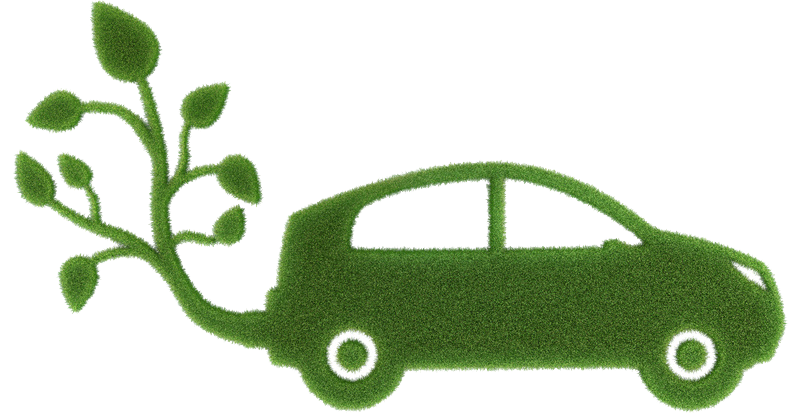 In the past few years, the Government of India and various State Governments have come up with many policy initiatives to push the growth of sustainable and clean mobility soultions across the country, which is witnessing transformation of its cities at a tremendous pace.
While the Central government through its various initiatives like National Policy on Bio-Fuels, National Electric Mobility programme and the second phase of the FAME (Faster Adoption and Manufacturing of Electric vehicle) has shown a great will to transform the mobility landscape, Indian states like Delhi, Andhra Pradesh, Maharashtra, Telangana, Kerala, Uttarakhand and Uttar Pradesh have also drafted a medium- to long-term policy to encourage the growth of an ecosystem around electric mobility.
Here we take a look at various policy initiatives taken by Indian states that are set to change the face of mobility in the country in years to come.
Karnataka
To maintain the lead share of Karnataka as a preferred destination for attracting investments in manufacture of electric vehicles, the Government of Karnataka has announced subsidy on electric vehicles for the sector to bloom under a comprehensive and well-designed Electric Vehicle and Energy Storage Policy 2017.
The Karnataka government aims to replace 50 percent of petrol and diesel vehicles used by the government staff in Bengaluru with electric vehicles by 2019 end. The state has been playing a pioneering role in EV space with India's first ever electric technology manufacturing hub built in Bengaluru by Mahindra Electric and India's first electric vehicle charging stations setup by BESCOM at Bengaluru at 108 locations.
Karnataka is also contemplating preferential parking for EV and adequate signage in the city to guide EV owners to parking slots.
Delhi
Delhi's draft policy on EVs focuses on enabling the development of an electric mobility ecosystem within the state. It focuses on the state's role as a regulator of important components of the ecosystem such as a network for private and public charging infrastructure. In addition, the components of the policy target the segments of electric vehicles that have achieved parity in terms of life cycle, total cost of ownership with ICE (Internal Combustion Engine – Diesel and Petrol operated) vehicles.
Andhra Pradesh 
Andhra Pradesh has rolled out its electric vehicle policy, which aims to have 10 lakh electric vehicles across all segments and 1 lakhs charging station in the next five years. Moreover, the state plans to replace 11,000 buses state-run buses into electric, achieving 100 percent electrification in public fleet. This policy aims to attract Rs.30,000 cr investments and create 60,000 jobs. The state government will grant Rs. 500 cr for research and development of electric vehicles under the new policy.
Maharashtra 
The Maharashtra EV policy aims at creating an enabling environment for the manufacture of 500,000 EVs in the state within the next five years. In it, the state government proposes exempting e-vehicles from road tax and registration charges in Maharashtra. A 15 percent subsidy will also be provided to the owners of the first 100,000 EVs registered in the state. To create suitable infrastructure, the state government is also working to ensure the development of charging stations by proposing to provide a maximum subsidy of Rs. 1 million (~$15,549) per charging station to the first 250 stations that are set up in Maharashtra.
Kerala 
Government of Kerala has chalked out a roadmap for Electric Vehicles that includes bringing one million EVs on the road by 2022 and creating a pilot fleet of 200,000 two-wheelers, 50,000 three-wheelers, 1,000 goods carriers, 3000 buses and 100 ferry boats by 2020.
Telangana 
The EV policy of Telangana has three main components — one for manufacturers, another to support for users who want to shift to electric vehicles, and a third on to support infrastructure.
Uttar Pradesh 
The Draft Uttar Pradesh Electric Vehicles (EVs) Manufacturing Policy 2018 aims at making Uttar Pradesh a preferred destination for investment in EV manufacturing capacity. The policy seeks to create employment opportunities on both the supply and demand sides of the market; create an environment that is conducive to shifting from internal combustion engines to EVs; encourage the use of hybrid EVs in Uttar Pradesh; and develop human capital and augment power capacity to meet the needs of the EV industry.
Uttarakhand 
The Uttarakhand EV Manufacturing EV Usage Promotion and Related Services Infrastructure Policy 2018 aims to make Uttarakhand a suitable hub for investments and generate employment opportunities in EV manufacturing facilities.  It will offer term loans of Rs.100-500 million to micro, small and medium enterprises (MSMEs) to manufacture EVs. Manufacturing plants that have a minimum of 100 employees will benefit from government's employee provident fund per company of Rs. 20 million. The state government has also planned to contribute around 30-50 per cent of overall Goods and Services Tax (GST) paid by the MSMEs for 5 years since their first day of production.