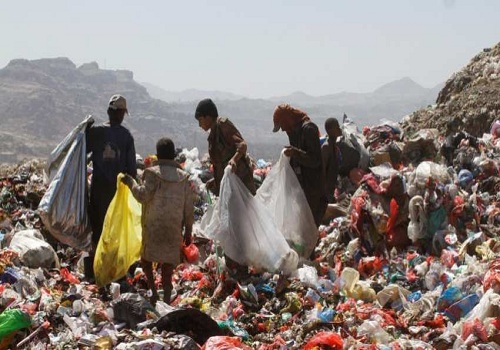 In a bid to introduce better waste management techniques, Lucknow Municipal Corporation (LMC) will introduce Radio Frequency Identification (RFID) technology so that bar codes can be used to ensure door-to-door garbage collection. A pilot project in Geetapalli ward is likely to commence soon.
A bar code will be pasted outside every house and sanitation workers will be required to scan the same using a smart phone after their daily duty. Scanning the bar code will send an instant alert to the LMC control room which will ensure the efficiency of the process.
Geetapalli ward has around 49,000 households. As per reports, the bar code installation work will take three days and the smart garbage collection will begin soon after. In case of successful execution of the pilot project, it will be extended to all 110 wards under LMC.
Presently, the civic body's private partner EcoGreen deploys around 300 workers in every ward for daily door-to-door garbage collection.
Workers who don't have a smartphone will be provided one by LMC, which has set aside a fund worth Rs 15 lakh for the purpose. The phones will have to be deposited with supervisors after the day's work.
Lucknow Municipal Commissioner Dr Indramani Tripathi said they have bought this technology from a Pune firm at Rs 10 lakh. He added that the bar code will contain GPS location of every house for easy monitoring from the control room.