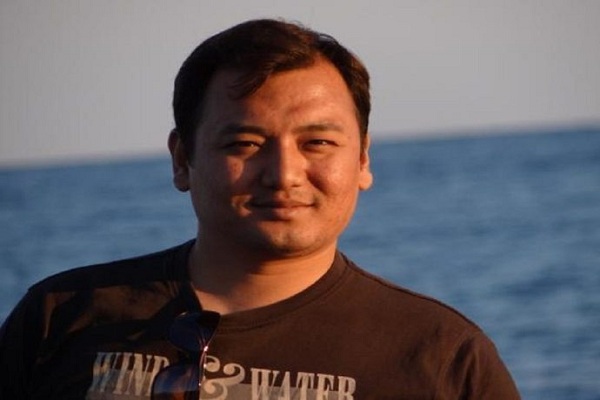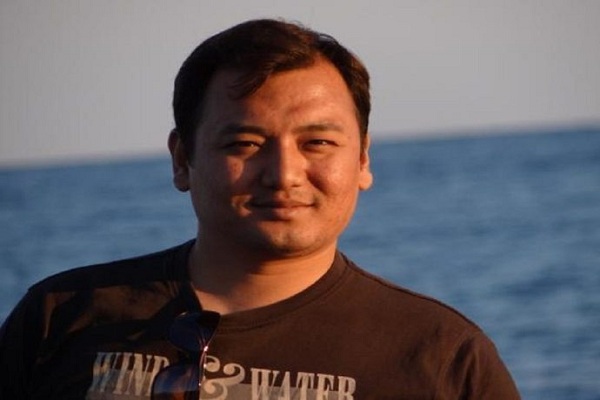 The biggest change we have witnessed is the sudden proliferation of smart devices. Hence, our primary focus has been on improving mobile technology with PWA, mobile-first design philosophy, says Aurvind Lama, Co founder & CEO, Mantis Technologies Pvt Ltd. With brand names like BusCRS, Travelyaari, MAVEN and more, the organisation has the vision of bringing ease to bus travel domain, be it in the area of ticketing or inventory maintenance.
In this interview with Sreetama Datta of Elets News Network, Lama shares insights on how technologies like Artificial Intelligence and Machine Learning have been deployed by Mantis Technologies and the focus areas of present and future.
What is the vision of Mantis Technologies?
Mantis Technologies has a vision of digitising the surface transport industry by building a robust and smart road travel network. We believe that innovative technologies can bridge the gaps that currently exist in the industry, while presenting 'n' number of opportunities for both bus operators and bus travellers. Through our platform, we aim to provide safe, secure and comfortable travel options at a fair price point, which, in turn, can benefit the entire industry.
What are some of the key focus areas of Mantis Technologies?
Mantis Technologies focuses on all the key stakeholders in the Indian bus ecosystem through its various products, creating a vertically integrated product platform suitable for each of them. At present, we are focused on developing IOT-enabled mobility solutions, smart logistic solutions, and digitising the bus inventory. In the next couple of years, we are looking to digitise the services of more than 1,00,000 buses. We also plan to support over 20 million daily transactions through our platform.
What are the flagship products or services of Mantis Technologies?
We have the following product platforms on which multiple other products are built:
BusCRS, an ERP B2B product made for bus companies in .exe / web / mobile / app versions, accounting for 55 percent of direct private bus tickets supply in India.
IAMGDS, an inventory supply distribution system, accounting for 90 percent of bus inventory in India
Travelyaari™, an e-commerce B2C platform selling bus tickets through its website and mobile application –, APP and Progressive Web APP.
MAVEN™, an in-bus integrated ticketing machine technology solution equipped with smart card and IOT capabilities.
What are the key technology areas that you have leveraged to develop these?
We use various internet-based software technologies to develop the above-mentioned products. We deal in areas including cloud technologies, advanced cluster database systems, IoT technologies, web, PWD and APP technologies, wireless telephony technologies, GPS, hardware security management, BI (business intelligence) & analytics technologies, and payment technologies.
 How do technologies like Artificial Intelligence, Machine Learning etc. contribute to serving users better?
AI and ML play a critical role in the personalisation of products, demand forecasting, price suggestions, data configurations, and demand-supply mapping, etc.
How has the scenario of the travel and transport industry changed over the past few years?
The biggest change we have witnessed is the sudden proliferation of smart devices. Hence, our primary focus has been on improving mobile technology with PWA, mobile-first design philosophy. For Travelyaari, in particular, we always follow the mobile-first approach. We also follow a similar approach for IAMGDS, but for travel agents.
How receptive are the Indian consumers to such technology upgraded products and services?
Most of these technologies have been designed to build intuitive products with a lot of focus on "function over form". This means that our products are simple to use with a low learning curve. Naturally, we have mostly received positive responses for all our offerings and it is reflected in the app rating section in Google Play Store.
What are your plans for the coming years?
We are currently focused on further simplifying the bus travel experience in coming years to bring a higher level of trust, reliability and comfort by solving issues related to navigation, selection, pricing, comfort, predictability by adding more and more intuitive intelligence into all our apps. We also plan to scale our reach in the bus market both in intracity and intercity travel space through strategic partnerships with the stakeholders.
How supportive has been the government and policymakers in your ventures?
The government and policymakers have been not only supportive, but appreciative of our innovations as well. We work closely with lots of state and municipal government organisations, and our transparent and balanced approach in solving technology-related problems has always been applauded by them. Simultaneously, various central and state initiatives have improved the road infrastructure, which, in turn, have helped the entire industry.