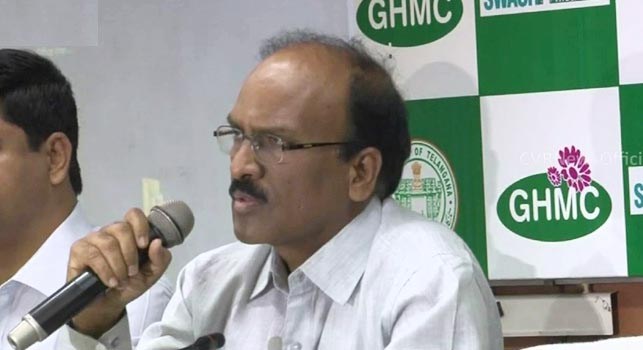 Every individual member of the society and institution across the country will have to speak in unison about waste management and alternatives and take small steps like segregating waste at the source to combat the soaring pollution in Indian cities, which are witnessing the perennial problem of growing mountains of trash, says Dr B Janardhan Reddy, Secretary, School and Higher Education Department, Telangana, the man behind the WOW (Wealth Out of Waste) programme in Hyderabad, which served as a milestone in setting the agenda of discourse about waste management in the country.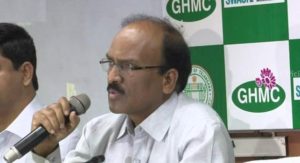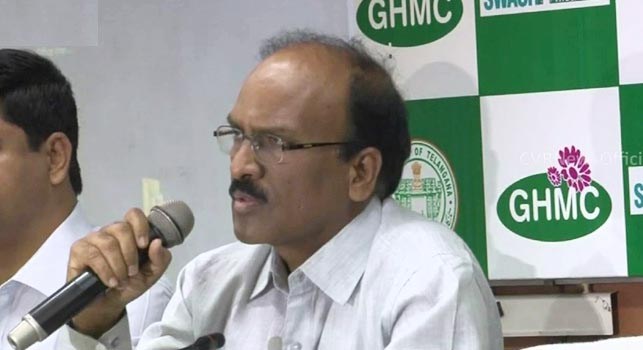 Dr Reddy, as the Commissioner of Greater Hyderabad Municipal Corporation (GHMC) and Commissioner & Director of Municipal Administration, has anchored various initiatives related to waste management in Hyderabad, which was awarded the title of 'Best Capital City' in India for its solid waste management initiatives in the Swachh Survekshan 2018 conducted by the MoHUA.
"It is not enough that only the Prime Minister of our country or the Chief Minister of Telangana talks about waste management. All the individuals and the institutions have to talk about waste and alternatives in one voice."
"In many developing countries across the world waste is not just waste, but it is properly utilised and up to 80-90 percent is reused or recycled. However, in India, not even 10 percent of the waste generated in 4,042 municipalities is recycled or reused," he stresses.
To find a solution, he suggests a very simple step that does not require heavy investment.  "If you simply put kitchen waste and other waste in separate bins then 75 percent of the waste can be utilised."
"Around 50-60 percent of waste produced in kitchen at household level is organic waste. If it is segregated and more composting is done then it can be used in gardens and farms. In India, it has now been made mandatory for all companies manufacturing fertilisers to have 10 percent organic component in their products, therefore, they will readily purchase it," he says.
But failing to segregate the waste at source would mean facing chronic problems of environmental pollution and health related issues in communities that may come into its contact directly or indirectly.
"Hyderabad produces around 5,000 metric tonnes of waste per day. Similarly, in every city there is a growing mountain of trash because we are not able to segregate it and it is all transported together and dumped at land fill sites. It is no solution. In fact, it is a permanent problem."
Greater Hyderabad Municipal Corporation introduced many best practices which are being emulated in various states and municipal corporations to promote the spirit of Swachh Bharat. Under Dr Reddy's watch, the corporation made significant efforts to increase citizens' participation to ensure 100 percent segregation of waste at source and setting up of decentralised composting units.
A very imaginatively drive titled as "Unite the Family, Divide the Waste" was introduced to cleverly and very effectively disseminate the important message of separation of dry and wet waste and also bring into the spotlight the fragility of our modern day interpersonal relations.
"In Hyderabad's Rajendra Nagar area, a garbage collector who would go from door-to-door collecting household garbage is today making Rs 25,000 per month because he started segregating the waste and selling the segregated plastic, cloth and every recyclable material," says Dr Reddy as he cites the success of the WOW scheme.
Community participation has a direct bearing on efficient solid waste management.  "We do not know fully how to reach out to the people in Indian cities. The information, education, and campaign mode need India-specific solutions as unlike the Western countries, where simply sending a text message on WhatsApp or an e-mail would be sufficient to convey your message, in India you need more than that because of illiteracy, barriers, filters and broad ignorance. We need to have different modes of reaching out to the people," stresses the former Commissioner of GHMC.
Therefore, Greater Hyderabad Corporations joined hands with ITC and started the WOW programme which seeks to reach out to the parents through five lakh children, who would first practice Swachhta and eventually become Swachh ambassadors.
"Instead of producing the waste and dealing with it, it would be much better if you can minimise the waste. We can do that by converting organic waste into compost. There are many rag-pickers and other stakeholders who can enhance the value of waste and earn livelihood out of waste. Swachhta remains responsibility for all of us," says Dr Reddy.