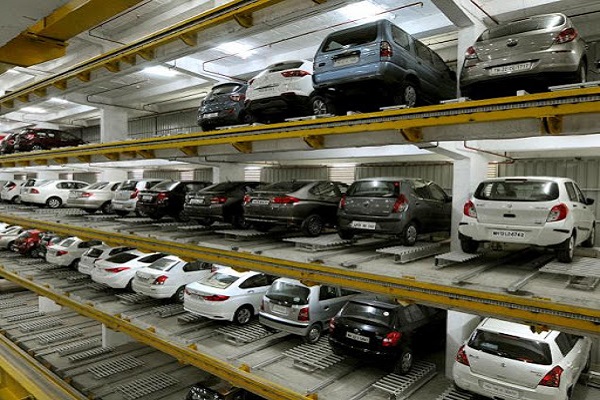 The Lucknow Development Authority (LDA) is working to build a robotic multi-level car parking in the Chowk area of the city to curb the recurring traffic congestion in old Lucknow. As per sources, the state of the art facility will be developed on the land provided by the fire fighting department. This will be a one-of-a-kind facility and will be transformational for the conventional parking system as it will make the process completely automatic with magnetic cards.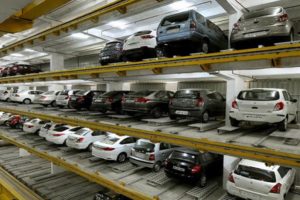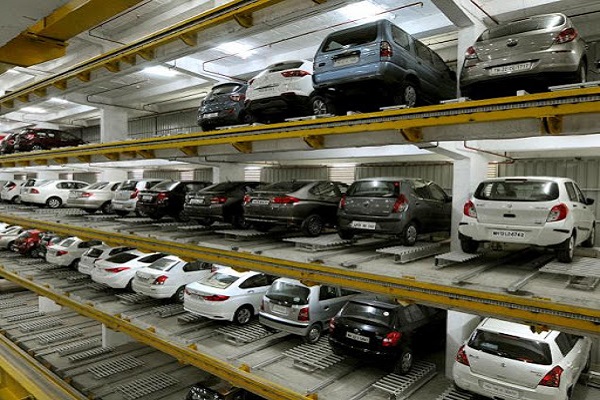 Reportedly, the multi-level car park will have the capacity to house 32 vehicles. Additionally, the project is using the most efficient technology to aid in housing more cars in comparatively lesser space.
To park the cars, drivers need to leave their vehicles in a designated spot. A robotic platform will automatically allocate an empty spot to the vehicle and will take it to the respective parking spot. The facility will offer magnetic cards to the customers that will be used to get their vehicle back. The new parking complex is modelled keeping in mind energy-efficiency that will ensure coherent use of energy.
Also Read: PM Modi launches 'Mahabahu-Brahmaputra', to improve waterways connectivity in Northeast
The move will benefit not only the commuters but also the residents residing in nearby areas including Chowk Stadium, Clock Tower, Rumi Gate, Teele Wali Masjid, Bada Imambada, KGMU, Buddha Park, Hathi Park and Atal Bihari Convention Centre.