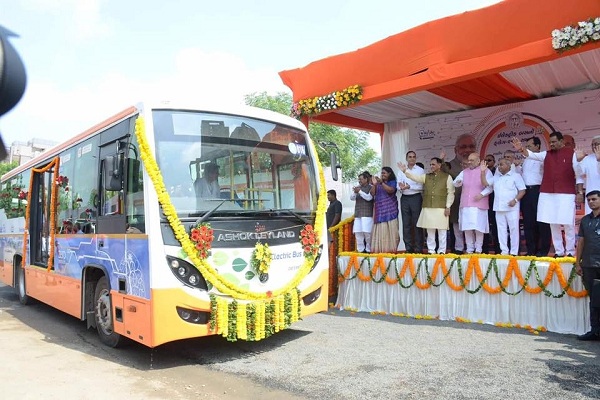 In a press release submitted to the exchanges, Ashok Leyland confirmed that the company has secured an order from Gujarat State Roadways Transport Corporation (GSRTC).
The company recently also won orders for 2,580 buses from various state transport corporations.
Owing to slow sales growth in the heavy vehicle sector, Ashok Leyland also witnessed a steep decline in the sales numbers. Fortunately, this new order will help in boosting the growth in sales numbers. For January 2019, the company recorded sales of 1,504 buses which were 16 per cent higher on a YoY basis.
In the wake of the recent development, the company stocks recovered from the low of Rs 89.30. The benchmark index BSE Sensex witnessed losses of 112.37 points to trade at 36,613.05.
Hinduja group flagship company, Ashok Leyland, is one of the pioneer manufacturers of heavy vehicle segment in the world. Its portfolio comprises light commercial vehicles, medium and heavy commercial vehicle, passenger vehicles and automotive aggregates.