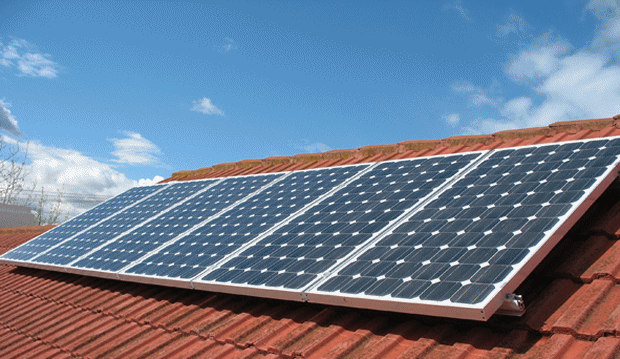 The North Delhi Municipal Corporation (NDMC) plans to set up rooftop solar panels on the civic body-owned buildings to save on electricity bills worth around Rs 9 lakh per month.
The initiative, which will cover NDMC-run 30 schools, zonal offices and at least four hospitals, is expected to help the civic body generate around 1.5 MW electricity starting June-July this year, a senior official said.
NDMC has floated the tenders for the installation of solar panels on eight buildings and installation work is likely to start in two weeks.
The vendor selected through this process would be required to maintain the solar plant for 25 years and sell the electricity generated by it according to the rates quoted in the bidding process. The power will be purchased by NDMC under the Renewable Energy Service Company model.
Read more: Greater Chennai to harness electricity through solar panels on Govt buildings
The civic body will invest in a 1 MW solar power plant to be installed on school rooftops under the capital expenditure model. The power generated through this plant will be consumed by schools, thus helping NDM save on electricity expenditure of around Rs 7.5 lakh per month.