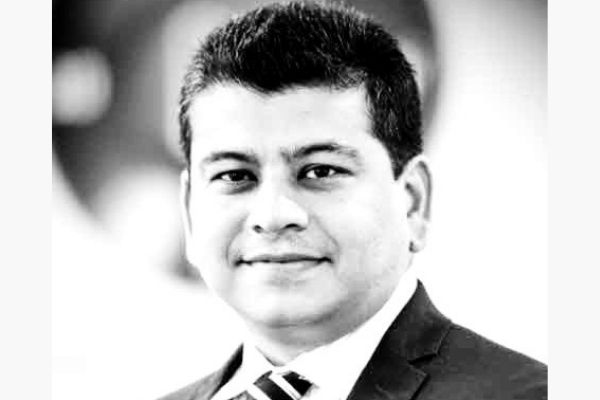 In this interview with Elets News Network, Shree Harsha, India Marketing Director, Dassault Systemes talks about the initiatives taken by the company over the past year in terms of expansion, acquisition and initiatives. He also shares the industries which are gaining traction and has growth potential.
Q: What are some of the recent projects or plans taken up by Dassault Systemes?
A: We have six offices across India and we have started operations in our Mumbai office from February this year. The reason to expand in this city is not only is it the finance capital of India but is a business hub as well. We are looking at quite a few new industries such as life sciences, pharma and industrial equipment sector. We have opened our 3D experience executive centre in Chennai. This is an executive launch to have an immersive experience and gives a view on the digitisation techniques in manufacturing.
We have recently acquired quite a lot of companies including a German company which is into electromagnetic interference and electromagnetic compatibility.  Simulations are one of the big areas of investment for us. We have acquired another French company, Argosim, they are into requirement simulation. We have entered into two big partnerships as well. In the Design area, we have partnered with a company from Israel. It is a start-up, named Cognata and works on autonomous car and ADAS systems providers. We partnered with them to see how autonomous cars can be validated and tested in the virtual world. In the manufacturing domain, we have partnered with ABB wherein ABB is looking at the hardware side and we are into the software side for the industrials to simulate.
Q: What is the scenario of the 3D experience in India?
A: From an Indian perspective, our 3D experience adoption is going up. We have seen significant momentum since the last two-and-a-half years. Previously we had three to five automated supplies and we had gone ahead with that and now the number is has reached double-digit. Some of our clients include Royal Enfield, General Aeronautics, Bengaluru, which makes drones. They use our simulation system to design and model their tools. We have seen a good amount of traction which has led us to invest in infrastructure and human resources.
Q: Tell us something about your new initiatives?
A: 3D Experience Lab is our unique start-up incubation system.  We are supporting the start-ups in India with a proper mechanism where they can apply along with sharing the details about the company and idea. This is followed by a fortnightly discussion within the innovation lab to brainstorm on the viability of the projects. It is a cloud based model and it is much cost effective. The initial stages are free of cost and if they are qualified after a certain stage, then there would be a particular cost involved.
Q: What is the ratio of your cloud based customers vis-a-vis the premise based ones?
A:  We have reached a four-digit number of Cloud-based users now as compared to the past few years. The ratio of premise based and cloud based customers would be 1:10 in terms of big users. The big projects are mostly dealt on premise. Within big groups, there are smaller groups which work on advanced product engineering or innovation lab or focus on the futuristic things.
Q: What are the criteria based on which you decide whether a cloud based or premise based interface would be the right fit?
A: We have a clear categorisation of industries and segments and the applicability of the cloud solutions in those segments. Let me give an example. Conception cities and territories in India is a growing market. Investment on infrastructure is going up and new metro systems, smart city, architecture etc. have a lot of scope for us. That's the market we are targeting which is more attuned towards the cloud as these are more project centric in the investments. Their customers' interests are also project-centric. We analyse whether our customers' business is for a long term cycle or a short term cycle. Secondly, we analyse whether the customer is more project-centric or product-centric. The third category is the type of company. If it is a start-up, whether it is at the nascent stage or received the venture capital or going to the manufacturing phase. These criteria decide whether they will go ahead with cloud or on-premise interface. At present, the industry categories which are more viable for a cloud system include construction cities and territories, industrial equipment, medical devices, life sciences and pharma. On the other hand, the core industries like automotive aerospace and defence have a higher scope in the on premise system.
Q: Which are the top industries where you are witnessing the deployment of digitisation?
A: Retail is an area where digitisation has been adopted in a big way. Skill development is another area which has a lot of scope and we are observing significant progress. We are working with state governments of Karnataka and Andhra Pradesh in developing skills for the engineering graduates by creating 3D Experience Innovation Centres. Railways is another area which has a lot of traction. There are constant works on upgradation of tracks, signalling and stations and system validations which have a lot of scope for us.
Q: Where do you see Dassault Systemes in the next couple of years?
A: We believe that medical devices, pharma and life sciences will be big markets with a lot of potential at a global level. We have done acquisitions around that space. India has a very apt market for that. These are the long term perspectives that we see. In the short term perspective, we see e-vehicles and railways as potential business areas. Industrial equipments is another rising area owing to the amount of positioning that the industrial equipment companies do right now, they don't just sell a product, but sell the total cost of ownership to their customers.
Also Read: Cyber threats are induced with heterogeneous and complex technologies
Q: What are the focus initiatives in terms of Indian market that you are looking at?
A: The primary area is manufacturing, especially the Make in India.  According to us, it should be create in India. When you say create instead of make, there is scope generating investment, R&D, design, material research etc. which may lead to increasing the number of patents. This would make India an innovation hub, rather than a manufacturing hub. We believe in manufacturing with a perspective of creating design. In order to move towards this direction and following the best practices from global as well as local companies. The second area is simulation. We believe that the simulation is an area where we have just touched the surface area. Simulation is important as it gives confidence in the quality, design alternatives and has a direct impact on the sustainability. We provide 3D Experience Business Platform. It touches every phase of business of the value chain including product strategy, engineering, manufacturing, sourcing, sales and marketing and after-sales services. The platform provides the foundation and depending upon the customers' choice we provide apps. The platform is not only bridging the company, but also the global R&D centres. The collaborative community is kicking in, which is a knowledge management system. We have to operate across global boundaries.