China agrees to invest in industrial parks in India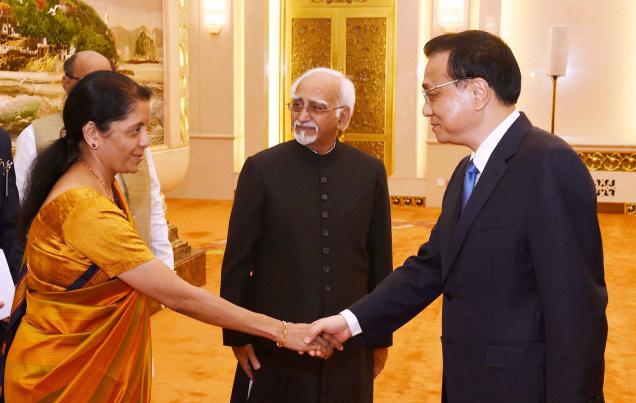 India and China have entered into an agreement to set up Chinese Industrial Parks in India.
The development follows a meeting of their Commerce Ministers on June 30 – the first since the Narendra Modi-led NDA Government assumed power.
Commerce Minister Nirmala Sitharaman, who is on an official visit to the neighbouring country, met her Chinese counterpart Gao Hucheng in Beijing. She reportedly raised India's concerns over the trade deficit between the two countries, which stands at US$35 billion annually, and pleaded for greater access to Indian goods and services in the Chinese market.
The two sides later signed the Memorandum of Understanding on Cooperation on Industrial Parks in India to facilitate more Chinese investment in the country so to compensate for the ballooning trade deficit.
The bilateral trade totalled to US$ 65.47 billion last year.
Before meeting Gao, Sitharaman had said that she will make a strong pitch for greater access for Indian goods and services into China and seek big ticket investments into the Chinese industrial parks.
India is expecting China to set up four industrial parks in different states.
According to Chinese officials, its current investments in India stand at US$ 1.1 billion, mostly in Gujarat.
India is asking China to open its market for Indian IT and pharmaceuticals sectors, besides stepping up investments to compensate for the trade deficit.
She said she will press the Chinese minister to provide greater market access to Indian goods like gems, jewellery, grey cotton fabric, pharmaceuticals and IT.