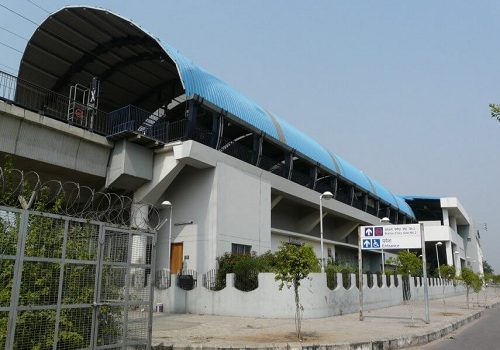 Delhi Metro Phase IV has plans to bring 46 new metro stations to Delhi-NCR in three new corridors. Features like double decker viaducts and six-lane underpasses will be introduced for the first time in Delhi.
The Delhi Metro Rail Corporation (DMRC) Limited has invited e-tenders from the eligible agencies through international competitive bidding (ICB) process for design and construction of several aspects that will form part of these corridors.
As per reports, DMRC is running behind schedule on the Phase IV project and in order to save time, it is going to utilise the latest civil technology available from across the world. The three corridors approved under Delhi Metro Phase IV are as follows:
The Janakpuri (west)-RK Ashram corridor will be 28.92 km long on the Magenta Line and will open 25 new metro stations.
The Tughlakabad-Aerocity corridor will be 20.20 km long and will open 15 new metro stations.
The Mukundpur-Maujpur section will be 12.54 km long on the Pink Line and will open six new metro stations.
DMRC has floated tenders for the elevated section of the Tughlakabad-Aerocity corridor. There will be a total of four elevated stations proposed on this corridor namely Sangam Vihar, Khanpur, Ambedkar Nagar and Saket G. The Saket-G station will be constructed as an interchange station between Aerocity-Tughlakabad corridor and Lajpat Nagar-Saket G corridor.
Also Read: Delhi Metro Phase IV project likely to commence from October
On the Aerocity-Tughlakabad Corridor, a 2.4 km long six-lane flyover is being planned along with the Delhi Metro corridor on the M.B. Road. On this section, a viaduct will be constructed on the upper deck at an elevation of 18 metres, while the road flyover will be on lower deck at height of 9.3 metres. This will provide a three-layer transport facility on this section. The flyover will start just after the proposed Sangam Vihar Metro station and will end after Ambedkar Nagar Metro station. It will also provide connectivity from M.B. road to the BRT corridor.
A 430-metre six-lane underpass will be constructed at Saket-G at Mandir marg crossing. This complete facility will provide uninterrupted movement from Sangam Vihar to Saket-G for traffic going towards Mehrauli from Badarpur and vice versa. This type of construction will come up for the first time in Delhi.
The civil tenders for the entire 12.58 km long Majlis Park – Maujpur Metro corridor have been also floated by DMRC. A double decker viaduct will be constructed on the Majlis Park – Maujpur corridor between the Bhajanpura and Yamuna Vihar station. The length of this viaduct will be around 1.4 km and will be on the central verge of the road. This will be the first double decker viaduct to be constructed in Delhi and in the Delhi Metro network.