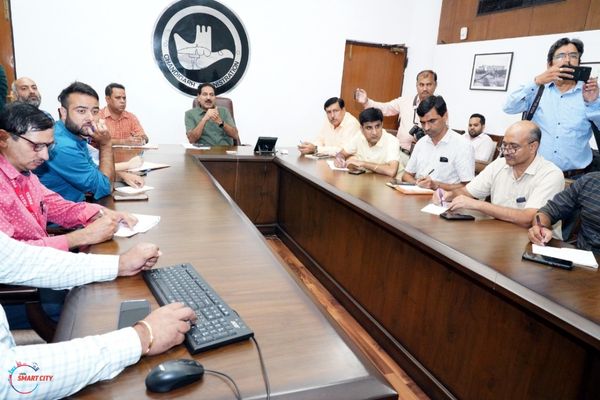 The Hon'ble Administrator, UT Chandigarh has approved the "Electric Vehicle (EV) Policy, 2022" with the aim to make Chandigarh a Model EV City by achieving one of the highest penetration of zero-emission vehicles (ZEV) amongst all Indian cities in the next 5 years. The policy will come into force with immediate effect.
The Chandigarh Electric Vehicle Policy has the provision to incentivise the adoption of all vehicle categories such as e-Bicycles, e-2 wheelers, e-Carts, e-Autos, e-Goods Carrier (L5N and N1), e-4 wheelers (personal and commercial) which is over & above FAME-ll policy incentives provided by Govt. of India and will be applicable for only those Electric Vehicles which will be purchased and registered in Chandigarh.
In addition to this, a special Early Bird Incentive is also to be given to the vehicles purchased and registered in the first year of the policy period.
Sh. Dharam Pal, Adviser to the Administrator, UT, Chandigarh, informed that various incentive provisions have been made in the policy to encourage people to adopt electric vehicles in order to have a lesser carbon footprint and make Chandigarh carbon neutral at the earliest.
Sh. Debendra Dalai, Secretary, Science & Technology informed that incentives shall be provided directly to the owners of the vehicle purchased and registered in UT, Chandigarh.
The incentive cases shall be processed offline for the time being. The detailed standard operating process shall be notified shortly for processing of the incentive cases. It was further informed that the public has to pay @Rs.8/- per unit for slow/medium charging, Rs. 10/- per unit for fast charging, and Rs.11/- per unit for battery swapping including all taxes.
The detailed Notification is available on the official website of the department: solar.chd.gov.in under News & Updates Section as well as on Chandigarh Administration's website: chandigarh.gov.in.