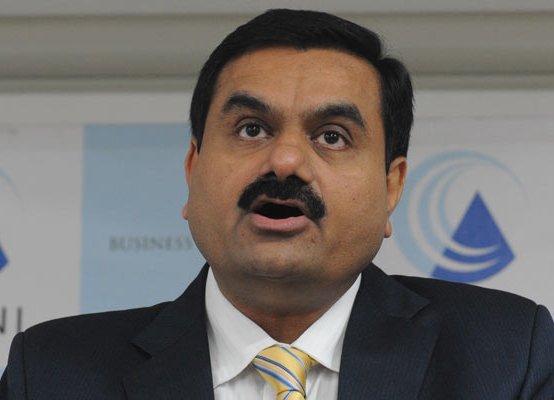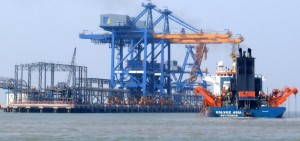 Gautam Adani has finally scooped up the strategic Dharma Port in the east coast of India for enterprise valuation of around Rs. 5,500 crore, said reliable sources. On a day of historic landslide victory of the NDA under the leadership of Narendra Modi, Adani Ports and Special Economic Zone Ltd. (APSEZ) has inked on the agreement to buy out from the present owners, Tata Steel and Larsen & Toubro,(50:50 partners in the biggest deal yet in the Indian ports sector.
Dharma Port, one of the deepest port in eastern India, was awarded the rights by the Odisha Government in 2004. The contract can be extended for two additional periods of 10 years each. The importance of the Dharma Port could be gauged from the fact that it would serve the proposed $12billion Posco Steel Plant of South Korea and for exporting iron -ore from the nearby mineral belt.
In the run up to the race for ownership, APSEZ,had always had the edge because of its highest bid. And for months now it was manning the port as the "consultants". It was a done deal save for last minute negotiations. On Thursday only the company announced that its consolidated profit after tax (PAT) for the fourth quarter of 2013-14 increased by 43% to Rs. 530 crore from Rs. 370 crore in the same period last year.
The importance of Dharma Port Company Limited (DPCL) is that it is free to set its own rates. In comparison, rates at the Union Government controlled ports are set by the Tariff Authority for Major Ports or TAMP. Moreover, it is capable of allowing super cape-size vessels, the biggest of the dry bulk ships with a capacity to load as much as 180,000 tonnes of cargo to dock. The first phase has a capacity to load 25million tonnes of cargo and had cost about Rs.3200 crore. It started commercial operations in May 2011 from two fully mechanized berths capable of handling coking coal, steam, thermal, coal, limestone and iron-ore.