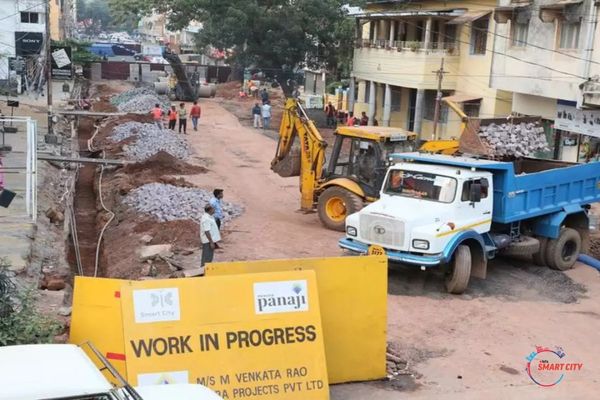 In view of the upcoming G20 Summit, the Smart City initiatives will abruptly come to a stop following more than two months of unplanned and concurrent road and sewer work that severely impacted Panaji's traffic and produced dust pollution.
The Goa government informed the Corporation of the City of Panaji on Friday to stop all current Smart City construction by March 15.
The temporary move, which will yet again cause inconvenience to the public, will be resumed after the Summit in April. Goa will host the second G20 Health Working Group Meeting from April 17–19, 2023.
According to city mayor Rohit Monserratte, all of the dug-up roads would be re-carpeted after the job is completed within the specified time frame. The announcement comes as more than 50% of the city's roads are being dug.
However, thise sudden decision has irked several people including former Chief Minister Manohar Parrikar's son Utpal Parrikar, who slammed the move.