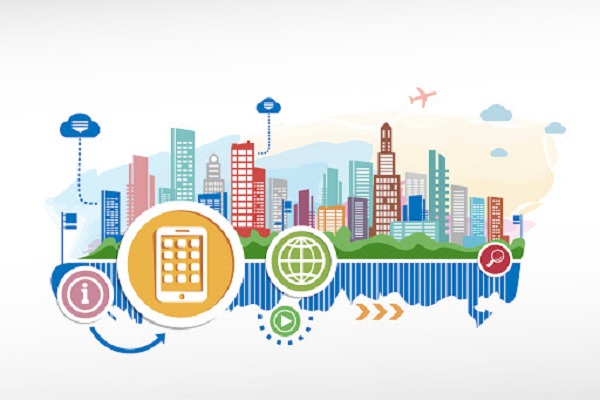 In India, the focus has always been on implementing best of the technological measures to make a city smart. But there is a need to understand that it is not limited to the smart urban infra or smart governance but what is more essential are smart citizens, writes Adarsh Som of Elets News Network (ENN).
Citizens have always been the most integral part of any city. In India, where the Smart Cities Mission is on boom, the authorities must wake up to the fact that citizens need to be aware about the government's initiatives, newly formed policies and the technological advancements being implemented to 'smarten' their cities.
In simple words, placing different coloured dustbins needs to be backed up with an awareness programme to make people understand the importance of waste segregation and therefore will help in making citizens smart in terms of managing their everyday waste.
Also Read:Bareilly Smart City to revamp projects
Citizen-centric approach: Need of the hour
A major purpose for creating smart cities is to improve quality of life of citizens by implementing technological measures and simplifying people's day-to-day operations and also to enable the government to take better decisions and civic bodies to enhance delivery mechanism and quality of Municipal services.
Although, the Centre, state governments, private service providers, tech companies and various other stakeholders are coming up with efficient ways time and again to enhance urban fabric in the country, but, they cannot skimp on efforts to sensitise people about correct usage of these solutions and services.
B Purusharth, Divisional Commissioner of Jalandhar, while addressing the Karnataka Smart Cities Investment Summit said, "There is no doubt that smart city could never have been imagined without technology but, smart strategies have to start with people first. Technology comes as the enabler not as the goal in itself."
Technological solutions and integration of civic services on common digital platforms do aid the urban issues but, are these making cities truly smart. The smart initiatives taken under the Smart Cities Mission will only be beneficial when the citizens are able to put it to their optimum use. For example, installation of smart meters will optimise the consumer-provider communication but will not help in inculcating a behavioural change that will result in reducing energy consumption by people. To bring in the behavioural changes, the authorities need to take step to make people aware about energy usage, renewable sources and more.
Therefore, the authorities must try to increase citizen participation in order to address real problems and implement better solutions.
Sweden: A lighthouse of example
Sweden has done exemplary work in creating citizen-friendly infra and services. The smart initiatives implemented in the country's smart cities had citizen participation as an essential aspect.
Vallastaden, a city district in Sweden, is a unique city that has been designed for and by its citizens. Nearly 40 different developers have built around 1,000 residences. The city has architectural variety displaying a mix of detached houses, terrace houses, apartments, and commercial places. It is built around central theme of environmental and economic sustainability.
The Nordic country has stood as an example of citizen participation in city building. The Vallastaden model displays a better form of social planning model which directly involve citizens at the core of development, planning and governance.
Another project taken on similar lines was redevelopment of Drottninghög. Prior to beginning the project, the civic officials interacted with almost one third of the residents in Drottninghög and did more than 300 interviews.
The exercise to interact with citizens was conducted to know about people's wishes, needs and dreams. Hence, dialogue and sustaining relations was a key factor in developing Drottninhög as a residential area together with the residents. The civic authorities have built a state of the art playground with a princess and dragon theme. The park not only provides space for socialising, recreational activities and play area for children, but, it helps majorly in enhancing liveability in the city.
Indian cities turning citizen-centric
Although developed countries like Sweden has taken exemplary initiatives to engage citizens in city building, India is not far enough. A few Indian cities like Indore, Surat, Greater Hyderabad are giving citizen's feedback utmost importance.
In a recent survey known as Citizen's Feedback Survey, an essential part of the Ease of Living Index 2019 marked Indore as rank 1 for collecting most number of citizen feedbacks. The survey involved engaging citizens to take their feedback on liveability of the city. Indore is one of the leading examples. Indore was followed by Surat and Greater Hyderabad in the rankings respectively.
An initiative like 'Citizen Feedbacks' under the Ease of Living Index is a commendable move by the Government of India to make cities for people and not for technology alone. The move created a stir among cites, especially the 100 smart cities, to take corrective measure against issues they face, satisfy the citizens with improved civic services to finally gain feedback about liveability of the city.
Incorporating competition in regular urbanisation process has helped the civic authorities to act in a more responsible manner while planning cities and executing their plans. This has also impacted lives of citizens in a positive manner.
However, cities such as Indore, Surat should not rest on their laurels as there is a long way to go. Also, other cities need to buck up as better steps can be taken to make our cities smarter with smart people utilising the smart tech in a smart way which can justify the true meaning of smart cities.