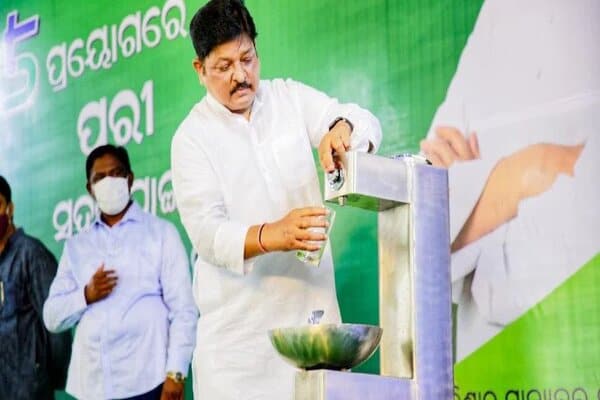 Chief Minister of Odisha Naveen Patnaik, on July 26, inaugurated the 'Drink from Tap' mission in Puri and it became India's first city to provide 24×7 clean drinking water directly from the tap. The mission to provide potable water from the tap will pose a boon for the 2.5 lakh residents of the city. Also, it will cater to as many as two crore tourists who visit the holy city annually.
CM Patnaik inaugurated the mission through video conferencing. While addressing the event, the CM said that this initiative is a transformative move, especially for every household in the city. Also, it will make Puri a world-class heritage city.
The CM said, "Puri residents, tourists and pilgrims can now drink water from taps not only at their homes but also from drinking water fountains across the city. It has been a dream to piped water to every household in Odisha and this is now turning into a reality."
According to an official release, as many as 120 drinking water fountains have been installed on Grand Road and other hotspots for pilgrims and tourists. Also, as potable water is being made available through taps, it will prevent people from using plastic bottles. It will lead to the elimination of around 400 metric tonnes of plastic waste and hence, reducing the state carbon footprint.
The mission aims to provide safe drinking water from taps to each and every household in Odisha with an inclusive mandate of covering all the slums, added the release.
The Government of Odisha is ensuring a strict check on water quality supplied through pipelines under the mission. Also, there is a Quick Response Team constituted to resolve issues like water leakages, quality of water, pressure supply, and more. Apart from this, as per the release, real-time water quality data will be displayed at public places through LCD screens.
According to officials, the government has hired underprivileged women from SHGs and designated them as 'Jalsaathis' for meter readings, revenue collection, conducting field water quality tests, and making people aware.
(With inputs from PTI)