President Kovind to honour cleanest cities in India under Swachh Suvekshan 2021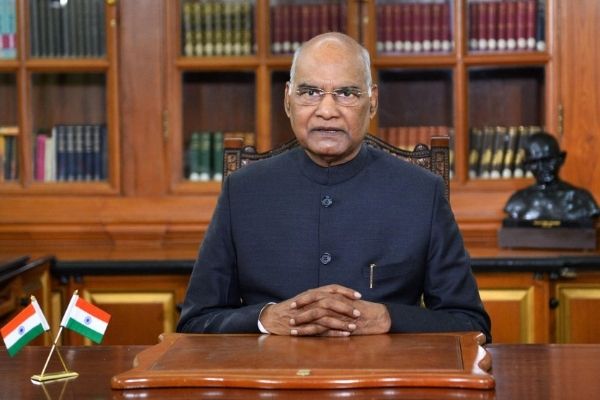 The Ministry of Housing and Urban Affairs (MoHUA) is organising 'Swachh Amrit Mahotsav' on November 20, where the President of India Ram Nath Kovind will honour the cleanest cities in India under Swachh Survekshan (SS) 2021. Aligning with the Prime Minister's vision of a Garbage Free India under the Swachh Bharat Mission-Urban 2.0, the ceremony will also award cities certified under the Star Rating Protocol for Garbage Free Cities.
Also, the Mahotsav will also pay tribute to the sanitation workers by recognising top-performing cities under the Safaimitra Suraksha Challenge earlier initiated by MoHUA. This is a major landmark since the launch of SBM-U 2.0 on October t, 2021.
The growing number of cities surveyed under the Swachh Survekshan has increased from 73 major cities in 2016 to 4,320 cities in 2021, the 6th edition of Swachh Survekshan which has become the world's largest urban cleanliness survey. The success of this year's survey can be gauged through the unprecedented number of citizen feedback received this year – over five crores, a marked increase from last year's 1.87 crores. The 2021 edition was conducted in a record time of 28 days despite several on-ground challenges owing to the COVID pandemic. There have been significant on-ground improvements in the performance of States and cities, as compared to the previous year.  For example,
Six States and six UTs have shown overall improvement (ranging between 5 – 25 per cent) in their overall ground-level performance over last year.

Over 1,100 additional cities have started source segregation.

As many as 1,800 additional ULBs have started extending welfare benefits to their sanitation workers.

More than 1,500 additional ULBs have notified the ban on the use, sale and storage of non-biodegradable plastic bags; in all, over 3,000 ULBs have notified this ban.

All North-East states have shown significant improvement in their citizens' feedback – yet another testimony to how the Mission is reaching out to every citizen, including in far-flung areas.
A similar rigour was observed in the certification process under the Star Rating Protocol of Garbage Free Cities, a SMART framework introduced in 2018 by MoHUA to holistically evaluate cities across waste management parameters. In 2018, only 56 cities were awarded certification on some star rating. This year, the number has gone up manifold, to 342 cities (with nine five-star cities, 166 three-star cities, and 167 one-star cities). Moreover,  this year's certification process witnessed the participation of 2,238 cities signalling urban India's commitment towards the vision of Garbage Free India.
Swachh Amrit Mahotsav is a reaffirmation of SBM-U's steadfast focus to improve the lives of Safaimitras, the frontline soldiers in the Swachhata journey. The award ceremony will salute the efforts of the top-performing cities under the 'Safaimitra Suraksha Challenge', an initiative introduced last November by MoHUA to ensure the safety and dignity of sewer and septic tank cleaners and eradicate the menace of hazardous cleaning from the urban sanitation lexicon. A total of 246 cities were part of this first of its kind assessment process that is today propelling the 'manhole to machine hole' revolution in urban India, focused around "zero-human casualty" while cleaning sewers and septic tanks.
The award ceremony, to be attended by a host of dignitaries, including Hardeep Singh Puri, Union Minister of Housing and Urban Affairs, Kaushal Kishore, Minister of State, MoHUA; Chief Ministers, Urban Development Ministers and Mayors from across the country, will see over 300 awards being presented across categories. Nearly 1,200 guests comprising diplomats, state and city administrators and senior officials, sector partners and brand ambassadors, NGOs and CSOs, will attend the event while citizens from across India would be joining in virtually to witness this occasion. Apart from felicitating States and cities, Swachh Amrit Mahotsav has lined up an array of initiatives to be launched under the umbrella of SBM-U 2.0.
(With inputs PIB)