PM Modi to lay foundation of ultra-mega solar park in Jhansi on Friday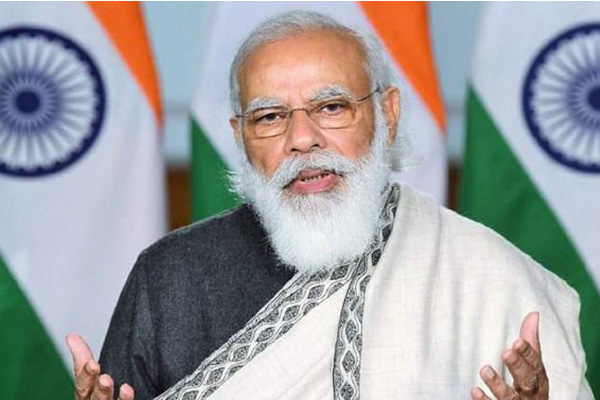 Giving a boost to development in the Bundelkhand region of Uttar Pradesh, Prime Minister Narendra Modi, along with Union Defence Minister Rajnath Singh, would be launching a series of projects, mainly centring on piped water supply and jobs via a propellent unit as part of an upcoming defence corridor, on November 19. He would also lay the foundation of ultra-mega solar park in the district.
Starting with projects under the upcoming defence corridor to four Jalshakti projects, apart from a tribute to the valour of Rani Laxmibai, the PM's visit will be marked by a three-day extravaganza jointly organised by the Ministry of Defence, Indian Army and the Government of Uttar Pradesh. Centred on India's 75 years of Independence, being commemorated as 'Azadi ka Amrit Mahotsav', the state government is also organising events such as Rani Yatra, Run for Rani, kavi sammelan, tiranga yatra, Deepanjali and cultural programmes from November 17 to November 19.
The Rashtra Raksha Parv, being celebrated in Jhansi to mark the birth anniversary of Maharani Laxmibai, in coordination with the Ministry of Defence and the state government, began on Wednesday. PM Modi will reach Jhansi in the closing ceremony of the event. In addition, PM Narendra Modi will also lay the foundation stone of the first project at the Jhansi node of the Defence Corridor. The Prime Minister will also dedicate to the nation a new kiosk and a mobile app prepared at the National War Memorial in Delhi.
The PM will inaugurate and lay the foundation stone of about a dozen of development projects including the ultra-mega solar power plant of 600 MW capacity in Jhansi. The PM will also inaugurate the Atal Ekta Park in the city.
Along with this, the foundation stone of Bharat Dynamics Limited's Jhansi unit will also be laid by him. Not only this, the simulator training facility of NCC, Alumni Association NCC will be also launched and PM Modi will also inaugurate the Arjun Dam project in Mahoba.