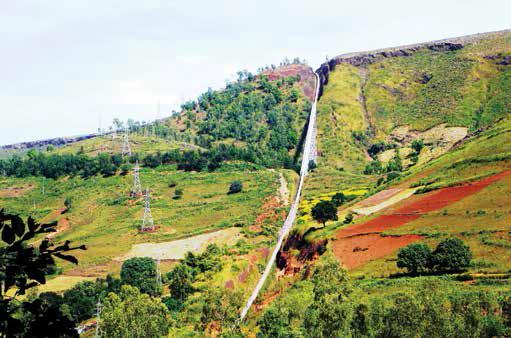 The future growth momentum of mining industry heavily depends on the adoption of modernisation and automation in overall mining operations
According to FICCI estimates, at present, nearly half of India's total mineral production including oil and gas in value terms is contributed by seven key mining states, namely Odisha – 9.6 percent, Andhra Pradesh – 9 percent, Rajasthan – 7.9 percent, Chhattisgarh – 7.8 percent, Jharkhand – 6.5 percent, Madhya Pradesh – 4.8 percent and Karnataka – 3.6 percent. These seven big mining states also account for one third of India's population but are relatively backward in terms of economic growth as compared to other states. To push the growth agenda in these states it is evident that the future development index of these states should be contributed significantly by supporting growth of mining sector by modernisation and improving the efficiency and performance of mines. Odisha has the highest stake in mineral production in the country, and and though it stands challenged by various social and environmental issues – it is geared up to begin early on the road to automation and mechanization in mining.
Resource Rich
The state is bestowed with a rich resource of mineral varieties both in terms of deposit and production, unmatched to many states; these include that of chromite, bauxite, graphite, iron ore, manganese ore, limestone, clay, quartzite, nickel, copper, lead, coal and many precious stones. In terms of value of output of minerals, the state ranks the highest in India in recent years and its share has been increasing. It is this no surprise that, 25 percent of the state Gross State Domestic Product (GSDP) comes from manufacturing, mining, quarrying and electricity gas water supply as also evident to most large scale industries in the state are mineral-based.
To unlock the potential of the Indian mineral sector, it is suggested that mineral being a major resource for development, the extraction and management of minerals has to be integrated into the overall strategy of the country's economic development. It identified that the mining sector has the potential to contribute around Rs. 945 to Rs. 1,125 thousand crore to the GDP and create 13 to 15 million jobs through direct and indirect contribution by 2025. Considering that Odisha has 10 percent.

N. R. Mohanty
Director (Project & Technical), National
Aluminum Company Limited (NALCO)

"We have adopted computer-aided mine planning and design to ensure qualitative mining, ERP software and computer-aided blast design, accurate mine survey, slope stability monitoring among others"
of the total capacity of the country in steel production, 25 percent of the total iron ore reserves and is a leader in Aluminium production capacity and output, the sector still remains untapped to reap the true potential of economic development being a mineral-rich state.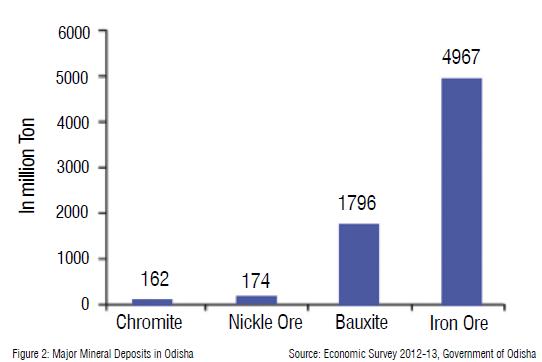 Technology and Modernisation
The key priorities areas of attention to optimize production and output includes enhancing resource and reserve base through scientific exploration, reducing permit delays, putting in place core enablers such as infrastructure, human capital, technology and ensuring sustainable mining and sustainable development around mining. "The mandate is there to adopt automation and modernistion as a major initiative in the mining sector. The recent challenges of environmental and social impact of mining have slowed down the industry, going forward there is no other way but to adopt latest technology to make mining industry valuable again," says NR Mohanty, Director-Project & Technical, National Aluminum Company Limited (NALCO). According to the latest report on the trends in mining sector in India, it suggests that genuine performance improvement comes only when companies revise their underlying systems. As mining industry continues to face challenging market conditions including high costs, there is a need to embrace new forms of innovation can lay the foundation for long-term business growth and be best positioned for future success. Miners should innovate by adopting technologies to enable mine design and planning, energy supply, as well as adoption of emerging technologies. "We were the first to use double roll crusher for primary crushing to increase the productivity, and also have one of the largest single flight long distance conveyor for transportation of bauxite. We now have computerized reserve estimation, and have also introduced the trench mining method in bauxite mining in India, this helps in resource conservation and productivity is higher. These are some of the modern techniques that employed by NALCO," informs Mohanty. To drive performance improvement, mining companies need to stay abreast with technologies that allow them to operate their mines remotely, automate core mining processes, and use techniques like remote sensing to localize ore deposits.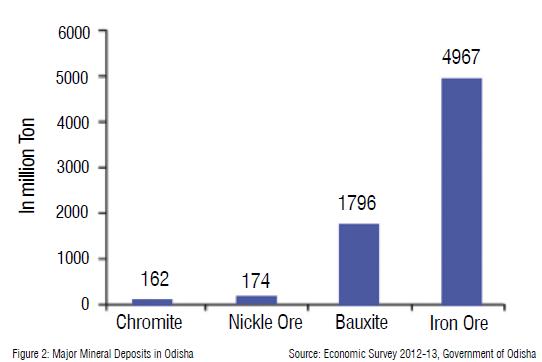 IT in Mining
Technology is an enabler of information collation, business analytics, and optimization of operations thus bringing overall productivity in mining for the company. Today although the country has a rich mineral resource, there are many gaps in the overall management in mining operations. These include lack of technological and geo-scientific inputs for implementing an accelerated mineral exploration such as absence of detailed structural, geophysical, exploration, resource management among others. However, many are investing in IT with the aim to gain operational intelligence and productivity. "Vehicle tracking systems and GPS system has been installed in our mines. And these have contributed to our productivity of the operator, vehicles and emergency situations that are available in our control rooms. These helps to plan optimum route and planning of vehicles and operators management can be easily done. We have also introduced a software that helps to draw the boundary of the mines by which we can map the mine area including mapping of forest area, private land, settlements etc. Other IT applications include computer-aided mine planning and design to ensure qualitative mining, ERP software and computer-aided blast design, accurate mine survey, slope stability monitoring among others", says Mohanty. Another major movement in bringing-in transparency has come from e-auction and e- procurement that have made bidding and selection process streamlined and transparent.
Future Outlook
The need of the hour is an urgent attention to fast track modernisation and upgradation of mining operations to ride over the recent slump in activity. The automation and modernization sector will augment mining of various minerals most scientifically in order to extract the minerals using the state of art technology to ensure safety, economy, efficiency and conservation with due regard to environment. Safe and optimum operations result in high production.