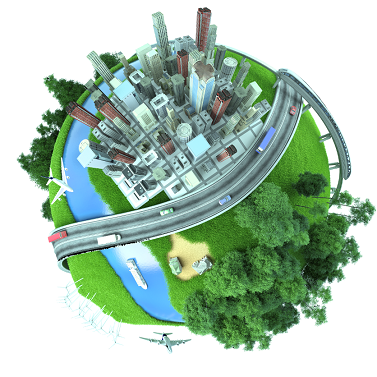 City partnerships is known by various terms in various geographies — city twinning, city pairing, town twinning, sister cities, friendship cities, international collaboration, municipal twinning, city-to-city partnerships, municipal international cooperation, local government international alliances, etc, amongst others. While the initial partnerships focused on post-war reconciliation and donor-beneficiary relationships, new age partnerships evolved as a tool for cities to strengthen the cultural and economic relationship with cities in other countries.
New Government Mission in Urban Sector in India created markets and broadened scope for international collaborations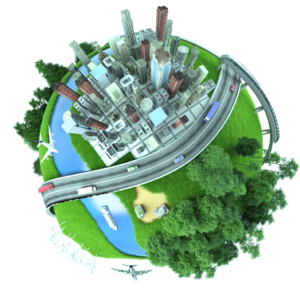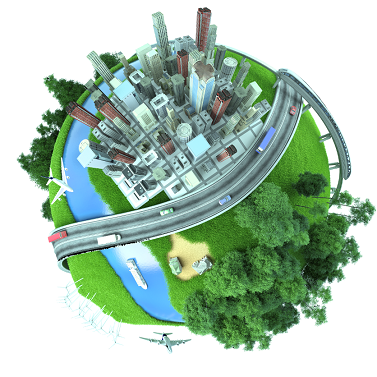 With urbanisation taking place throughout the world, India is no different. Thanks to the major push by schemes such as Smart City Mission, Atal Mission for Rejuvenation and Urban Transformation (AMRUT), Housing for All (HFA), etc, the Narendra Modi government is trying tooth and nail to transform the way Indian cities are growing. In fact, it is the ambitious Smart City Mission of the Union government, which has created a wider scope for global cities in partnering with Indian smart in the latter's quest to develop state-of-the-art urban infrastructure and services at par with global standards for its citizens. As a result of the immense economic opportunities that the Smart City Mission has opened for the world, delegations from various cities and countries frequently visit India to explore collaborations for economic growth, development of city infrastructure, enhancement of city governance, etc.
In fact, many countries like the United Kingdom, France, Germany, etc, have already extended their support to Indian Smart Cities through technology and knowledge transfer as well as technical assistance. While the UK is supporting the smart cities of Indore, Pune, and Amravati, USA has collaborated with Allahabad, Ajmer, and Vishakhapatnam. Similarly, Japan collaborated with the smart cities of Chennai, Ahmedabad, and Varanasi; France with Chandigarh, Puducherry, and Nagpur; Germany with Kochi, Bhubaneswar, and Coimbatore; and Singapore with Amravati.
City partnerships in India started in 1960s and since then, there is no looking back
International collaboration has been a long-standing concept in India. Post-independence several bilateral and multi-lateral cooperation arrangements have been established to foster harmony with nations and growth across sectors. During the initial period, the primary focus was on industrialisation and modernisation of agriculture, health and education sector, in line with priorities enshrined under the five-year plans. In fact, initial city partnership arrangements in India dates back to 1966, when Chennai entered into a collaboration with Volgograd in Russia. As urbanisation started gaining momentum, collaborations in the urban sector were made and state governments played an important role (urban development being a state subject). The urban agenda was further bolstered by international programmes in pursuit of the Millennium Development Goals, the Habitat Agenda, etc. Such collaborations were driven by institutes of national importance and supported by central ministries and state departments.
Government of India intends to foster city partnerships in a focused manner
Since several twinning arrangements between Indian cities and their global counterparts did not generate the desired outcome in the absence of a set framework and objectives for collaboration, the Indian Government has issued a guideline for city-twinning categorically stating that twinning arrangements should be developed around specific objectives. Some of the objectives set by the Indian government includes strengthening friendly-ties, cultural and economic exchanges, as well as knowledge sharing in the field of urban development, services, healthcare, land use, and transportation. There are also reasonable restrictions on the maximum number of cities with which Indian cities can enter into a collaboration and it ranges from four for megacities to one for cities with less than 1 lakh population.
Challenge is to induce tangible benefits through city partnerships
City partnerships need both time and care as well as a proper set of objectives for it to become successful and provide tangible benefits to both the collaborating partners. However, there are several factors that affect the maturity of a twinning relationship. One of the most important factors is the lack of a framework and identified mutual objectives. Also, there is a crucial need to set up a dedicated committee/working group which shall steer the progress of the twinning relationships. Unlike in the past, a donor-beneficiary relationship is not going to work and twinning arrangements have to be centered around economic benefits for both the partnering cities.
As far as Indian cities are concerned, the complex administrative set-ups and the division of powers between the state and union governments often act as a bottleneck in forging successful twinning relationships. Also, due to legacy issues around the inappropriate use of public funds for foreign trips under twinning, it is perceived as unnecessary if it does not respond to the needs of the local community.
Developing a partnership ecosystem with global players is the way forward
With the union government pushing for rapid and planned urbanisation of cities through schemes such as Smart City Mission and AMRUT, Indian cities have turned into a major market for companies across the globe. In this context, there are a number of collaborations that have already happened and still, there is immense scope for global cities to forge a successful twinning relationship with Indian smart cities which are looking for better technology, knowledge, and expertise in the urban and transportation sector. These arrangements structured around clearly identifiable economic benefits can prove to be a win-win situation for all the stakeholders involved.
City partnerships of this century needs to be structured around the players which defines the character and economy of the city. For e.g., business and trade associations, academia, sports communities, local art and cultural groups and many others. Municipal authorities need to act as facilitators and help these stakeholders forge relationships with their counter-parts in pairing cities.
Since, new age city-partnerships are driven by economic agendas, it is important to create sizeable market for efficient operations. Therefore, city networks could be instrumental in providing platforms for solution providers to reach out to range of prospective clients seeking solutions on specific themes. Establishing city networks can foster cities and allied stakeholders achieve both development and economic agenda through economies of scale.
IPE Global
IPE Global Limited is an international development consulting group providing expert technical assistance and solutions to help developing countries achieve Sustainable Development Goals (SDGs), transforming the world for the better. The Group partners with multilateral and bilateral agencies, governments, corporates and not for-profit entities in anchoring development agenda for sustained and equitable growth. IPE has successfully implemented 850+ projects in over 100 countries, across 5 major continents.
(Views expressed in this article are of Anil Bansal, Director – Urban Infrastructure & Ram Khandelwal, Associate Director – Urban Infrastructure from IPE Global)