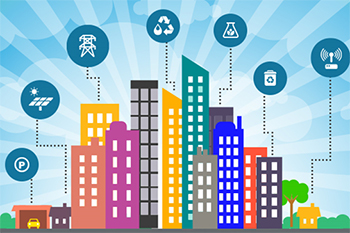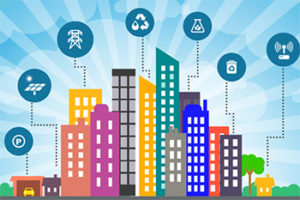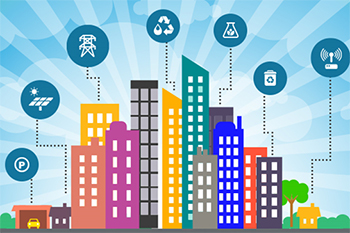 Since the launch of the Smart Cities Mission in 2014, more than 5,151 projects worth more than Rs. 2 lakh crore are in various stages of implementation across 100 cities. 534 projects worth Rs. 10,116 crore have been completed, implementation has commenced for 1,177 projects with a cost of Rs. 43,493 crore and tendering has started for 677 projects with a cost of Rs. 38,207 crore, writes Priyanka Sharma of Elets News Network (ENN).
Under the Smart Cities Mission, Integrated Command and Control Centre projects worth Rs. 1,558 crore in 11 cities have been completed.
In 29 cities selected under the Mission, projects worth Rs. 3,049 crore are in progress.
In four such cities, projects related to Smart Roads have been completed. They are worth Rs 228 crore while projects worth Rs. 3,819 crore in 34 cities are under progress.
Similarly, Smart Water projects worth Rs 902 crore in 18 cities have been completed; projects worth Rs. 5,961 crore in 35 cities are under progress.
For Solar projects worth Rs 58 crore in 8 cities have been completed; projects worth Rs. 828 crore in 42 cities are under progress.
The Ministry of Housing and Urban Affairs has also launched Ease of Living Index ranking of 111 cities on 13 August, 2018. It has ued 78 indicators across 15 categories (governance, identity and culture, education, health, safety and security, economy, affordable housing, land use planning, public open spaces, transportation and mobility, assured water supply, waste-water management, solid waste management, power, and quality of environment).

Indian Smart City Fellowship
Indian Smart City Fellowship and Indian Smart City Internship programs were launched on 9 July 2018.
More than 3,000 applications were received for this programme. In the first batch, 30 people were selected in November 2018.
An all-India Challenge named CITIIS (Cities Investments to Innovate Integrate and Sustain) was launched on July 9, 2018 in partnership with Agence Française de Développement (AFD) and European Union.
AFD has decided to provide a loan of EUR 100 million to Smart Cities for implementation of 15 innovative projects selected through the All-India Challenge.
AFD will also provide technical support with global expertise for some projects.
Smart Cities Digital Payments Awards 2018 were launched on 9 July, 2018. The objective of the awards is to guide, motivate, recognize and reward the Smart Cities for promoting digital payments and carrying out innovative payment initiatives. 65 cities have participated in Stage II of the questionnaire. The submissions are under evaluation. Results will be declared shortly.