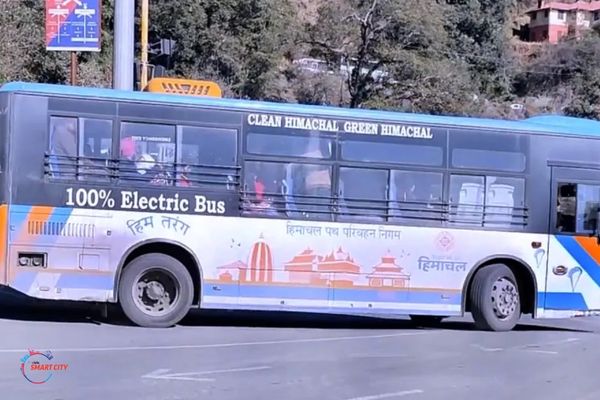 The Transport Department of Himachal Pradesh has decided to convert its current fleet of petrol and diesel vehicles to electric vehicles in an effort to promote cleaner, non-polluting electric vehicles. As a result, it will be the first state in the nation to convert its entire fleet to electric vehicles. According to the plan, all government agencies will have electric vehicles within a year in order to support a system that is sustainable and economical.
Also, an expenditure of Rs 400 crore has been approved for the addition of 300 electric buses to the fleet of the Himachal Road Transport Corporation (HRTC), according to a formal statement quoting Chief Minister Sukhvinder Sukhu. By 2025, the government wants to convert the entire HRTC fleet to electric buses.
According to officials, switching to electric buses will significantly lower the state's daily operating costs for these vehicles, which total about Rs 1.5 crore per day. Due to the growing cost of fuel, HRTC has been experiencing significant losses.
By 2030, the new EV policy wants to see a complete switch to electric vehicles. The policy draft also includes a provision for charging stations in commercial structures like hotels and retail centres. In spite of this, the state's policy on electric vehicles is likely to provide incentives, such as tax breaks, to increase the demand for battery-powered vehicles in the state.
Also Read | Srinagar and Jammu smart cities to get 200 electric buses