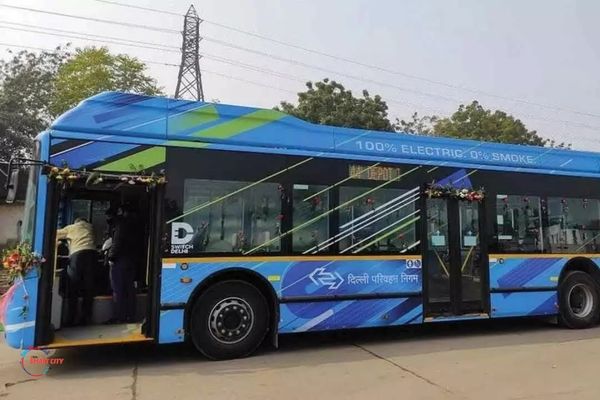 The Delhi Transport Corporation will add 100 more electric buses to its fleet by March-end or the first week of April, officials said on Sunday.
The new buses will bring the collection of electric buses operated by the Delhi Transport Corporation (DTC) to 400.
Ashish Kundra, Delhi Transport Commissioner recently inspected the buses at Tata Motors factory in Lucknow. Shilpa Shinde, the DTC MD, toured Karnataka last month to supervise the prototype models.
"By the end of March or the first week of April, we'll have 100 electric vehicles. 200–250 vehicles will start arriving each month after that. In order to view the prototype, a DTC crew traveled to Karnataka. Now that it has been approved, we have traveled to the Lucknow manufacturing facility to conduct an official examination of the buses." said an official.
Following the configuration and licensing process, these buses will begin operating on the roads of the national capital in the following three to four weeks. They are outfitted with security features like CCTV cameras and panic buttons.
Also Read | Himachal Pradesh to introduce electric buses for government departments
The Transport department's fleet will receive the first of 1,500 new electric buses by the end of 2023, bringing the total to 1,800. These 100 new buses will be introduced.
Arvind Kejriwal, Hon'ble Chief Minister of Delhi, announced in January that by the end of 2025, 80% of Delhi's entire fleet would be electronic.