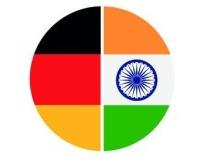 Germany, which had initially given its consent to partner with India to develop Coimbatore as smart city, has now agreed to offer its expertise for developing Kochi and Bhunabeswar as well.
"Germany will contribute to India's smart city programme and will help develop the cities of Kochi in Kerala, Bhubaneswar in Odisha and Coimbatore In Tamil Nadu as smart cities," Gunther Adler, the State Secretary in Germany's Ministry for Environment, Nature Conservation, Building and Nuclear Safety, told a press conference in New Delhi a few days back.
These cities are among the first list of 20 cities to be developed as smart cities, announced by Urban Development Ministry earlier this year.
German Ambassador to India Martin Ney, who was also present at the press briefing, said that Germany is an ideal partner in India's mission to create smarter cities as the country is "very strong at smart planning for urban centres".
Earlier, in an official communication, Ambassador Martin Ney had confirmed his country's decision to offer technical expertise to develop Coimbatore as a smart city. At that time he hadn't talked about Kochi and Bhubaneswar, even though it was expected that Germany would extend expertise for developing all the three cities.
Reacting to Ney's communication, K Vijayakarthikeyan, City Corporation Commissioner, Coimbatore, had said that the special purpose vehicle (SPV) for the smart city project would be formed after the elections. "We will hold meetings with the German delegates and decide on further course of action."
"We had been offered assistance by various countries including Singapore, USA, Australia and Belgium. It has become easier for us now as the government has decided to rope in Germany to lend technological expertise," a senior corporation official had said.
Earlier, Prime Minister Narendra Modi and Chancellor of Federal Republic of Germany Angela Merkel had agreed to cooperate on the smart city initiative. Based on this, Germany set up a six-member joint committee with India to identify the cities to be rendered its assistance. The committee has two representatives of urban development ministry, one from the Ministry of Housing and Urban Poverty Alleviation, and three from Germany. After two consultations, one held in Berlin in September last and another in New Delhi in March, the panel selected the three of the 20 shortlisted cities to assist them in their projects. Rasmus Andersson Womens Jersey