NHAI suggests ways to decongest NCR traffic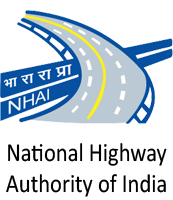 The National Highways Authority of India (NHAI) has proposed an idea to construct link roads, flyovers and underpasses for decongesting the National Capital Region traffic. It has also created a separate cell to work on decongesting Delhi and the NCR comprising 13 districts of Haryana, UP's seven and two of Rajasthan as well as boats of over 88.50 lakh vehicles.
The proposal has been uploaded on NHAI's website and architects, town-planners and other citizens have been requested to send in their suggestions and comments by April 30.
"To meet with the urgency of decongesting Delhi and the critical need to optimise limited capital resources, while giving citizens maximum connectivity and comfort, NHAI has come up with a decongestion proposal" it said in a statement.
With a population of over 54 million, NCR is India's largest and world's second largest urban cluster with an area of 46,208 sq km.
NHAI has proposed to provide an efficient connectivity through radial routes of outer ring road with Eastern Peripheral Express (EPE) and Western Peripheral Expressway (WPE), which will decongest Delhi.
It proposes to connect Azadpur to Sonipat, Kashmiri Gate to Baghpat, Nizamuddin Bridge to Dasna, Lajpat Nagar to Kherli Kankar in Haryana and Bhikaji Cama Place to NBRC Gate on NH-8 in Haryana among others for radial connectivity of Outer Ring Road to EPE and WPE.
To decongest the settlement areas, NHAI has proposed to use elevated corridor or  reroute the networks by a green field alignment.
According to NHAI, new links to NH-8 will further decongest Delhi-Gurgaon road, Palam area, Aya Nagar, Vasant Kunj and MG (Mehrauli-Gurgaon) Road.
In order to decongest NH-8/Gurgaon, NHAI proposes a links to connect Vasant Kunj to Aya Nagar on Gurgaon-Mehrauli road (NH-236), Sikandarpur/Guru Dronacharya Metro station to NSG Gate on NH-8, among tohers.
To decongest the Delhi-Gurgaon section of the NH-8, NHAI proposed construction of flyover and underpass at Hero Honda Chowk on Delhi-Gurgaon Expressway as well as constructing of underpasses, overpasses etc. for improvement of 3 junctions at IFFCO Chowk, Signature Chowk and Rajiv Chowk.
"Delhi's pollution has been catching all attention and government will solve it in 2 years with thrust on improving road designs, decongesting traffic and promoting eco-friendly fuel," Nitin Gadkari, Road Transport Minister, said
In November 2015, Prime Minister Narendra Modi started 3 National Highway projects – Eastern Peripheral Highway, Western Peripheral Highway and eight-laning of NH between Mukarba Chowk in Delhi and Panipat in Haryana.
The projects, with a combined length of 341 km will be built at an estimated cost of Rs 10,166 crore and will run through Haryana, Uttar Pradesh and Delhi.