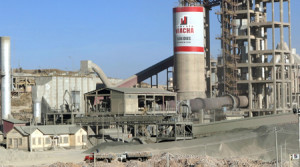 The cement sector is on its way to witness a positive growth in the first half of 2017 on account of strong improvement in price, moderated volume growth and continued benefit of lower power and fuel cost.
According to Kotak Institutional Equities Research, the all-India average cement prices increased by Rs14 per bag QoQ in Q1, led by strong pricing rebound in North and Central regions and moderate increases in West. These regions had the weakest prices earlier. Prices in North and Central regions have increased by Rs30-40/bag QoQ.
The difference in regional price movements do not turn out be more beneficial for national cement players in comparison to regional players based in North and Central India.
However, Ambuja Cement, which is pan-India player is expected to report positive financial growth as opposed to ACC and Ultratech as the former has negligible exposure to the South, which will face some weakness in realisations. Prices in the Eastern region were flat QoQ, while weakness in the Southern part will impact companies such as India Cement and Dalmia Bharat. Sheldon Richardson Authentic Jersey