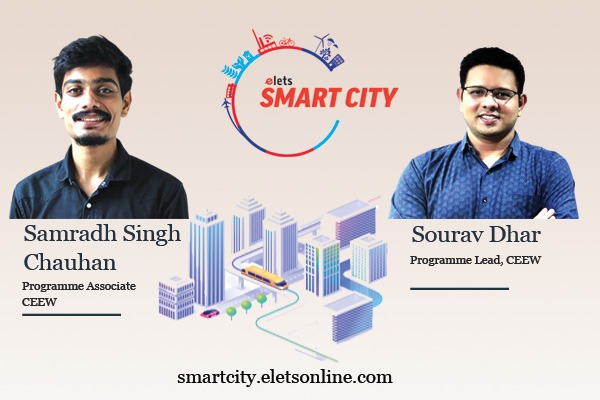 About five in every 10 people walk or cycle daily to work in urban India (Tiwari & Nishant, 2018). Overall, a significant number of people use non-motorised transport (NMT) modes, mostly walking and cycling for daily commutes. This holds true for many urban areas of the G20 countries. Figure 1 shows the distribution of NMT modal shares in cities across developed and developing countries of the G20 group. Many cities such as Paris, Delhi, and Barcelona have an NMT modal share of more than 40 per cent. The figure also highlights the high usage of public transport across the urban areas of G20. Evidence also suggests that walking (or in some cases cycling) is one of the main last-mile connecting modes to public transport (Bergman et al., 2011; Goel & Tiwari, 2016; Halldórsdóttir et al., 2017).
Globally, about one in every four lives lost is of an NMT road user (WHO, 2018). There is also a rise in motorisation rates and per capita income in cities and thus consequently, the share of NMT in our cities has gradually declined (Jain, 2022). The unsafe walking cycling conditions can be attributed to the missing NMT infrastructure, which often receives limited investment compared to motorised modes of transport due to lack of political will and inadequate funding mechanisms.This leads to a 'keep building' momentum for motorised transport only. The majority of existing infrastructure spending goes on developing roads, flyovers, and municipal services such as drainage, waste management, and lighting.
The funding provisions for NMT infrastructure vary across the G20 group, but few cities from the developed countries have set examples – especially as a response to the active lifestyle changes during COVID-19 pandemic. Paris announced a USD 271 million fund to improve its urban bicycle infrastructure by 2026 (ECF, 2021). As part of its 'NYC Streets Plan', New York announced a USD 900 million fund for a period of five years to improve the walking and cycling infrastructure in the city (nyc.gov, 2022).
The development of NMT infrastructure is mostly at the discretion of respective urban local bodies (ULBs) or local governments but often, it is not a top priority for the city, and thus limited budgets are allocated for the same. This trend is even more evident in cities of developing countries, where investment in NMT infrastructure remains disproportionately low. Several financing instruments can be used to realign the development of NMT infrastructure.
First, leverage climate finance as a kick start mechanism
The United Nations Framework Convention on Climate Change (UNFCCC) defines climate finance as "new and additional financial resources by developed countries to developing countries so that they can meet the full and incremental costs of climate change".
Climate financing in the sustainable mobility domain is slowly gaining recognition. About 28 per cent of the global climate finance for the period 2019-20 flowed towards low-carbon transport development, up from 24 per cent in 2017-18 (Climate Policy Initiative, 2021). Though NMT infrastructure is not fund intensive, cities can still consider climate funds/grants, such as Clean Technology Fund, Green Climate Fund, ADB Climate Change Fund, as a source of financing.
However, the ULBs face challenges in utilising such climate funding sources due to capacity constraints (UNFCCC, 2019), but few cities have paved the way ahead. For instance, Mysore in India leveraged climate finance to develop a public bicycle sharing (PBS) system at a city scale (Bhattacharya, 2017). Four Argentine cities were assisted by Global Environment Facility to develop cycle lanes and PBS systems (Ohlund et al., 2021).
Second, guidance through policy mechanisms and providing national budgets
ULBs or city municipalities in developing countries are often financially constrained and require both monetary and planning resources for the development of NMT infrastructure. The central government ministries associated with urban transportation can allocate annual budgets for improving infrastructure at a national level. For instance, the US' USD 5 billion programme on 'Safe Streets and Roads for All' will provide grants for cities to promote safe and equitable street development(US Department of Transportation, 2021).
The UK's 'Active Travel England' will provide USD 217 million for its cities to improve NMT infrastructure (GOV.UK, 2023). However, in the case of developing countries, there will be additional assistance required in terms of local capacity building to plan, develop and maintain NMT infrastructure. Recently, the Indian government launched 'Cycles for Change' as part of its Smart Cities Mission under the Ministry of Housing and Urban Affairs. Over 100 smart cities across the country took part in the challenge. There were pilots and scale-up phases in the challenge, and 11 cities were awarded with funding support for creating the necessary cycling infrastructure (ITDP, 2023).
Third, have a sustenance mechanism for dedicated NMT funds from city taxes
Environmental cess on property tax, cess on motor vehicle tax, cess on fuel, and parking charges are some possible sources for the dedicated NMT fund. Such taxes and cess are currently being used in a few Indian cities for creating a dedicated urban transport fund. It is necessary to earmark substantial clearly defined budgets for NMT infrastructure under the 'Transport' head. Karnataka state in India's urban transport fund is mobilised from three sources – 1 per cent cess on motor vehicle tax (MVT), 2 per cent cess on property tax, and budgetary support from the state government. The state also set up a society called Karnataka Non-Motorised Transport Agency (KNMTA) in 2018, the only government agency in India established to boost the NMT infrastructure. The KNMTA is provided with a continuous flow of funds from the urban transport fund to develop and maintain NMT infrastructure. Similarly, ULBs can create in-house NMT cells that can maintain a dedicated citywide NMT fund.
This year's U20 communique can highlight similar financing strategies for developing countries part of G20 and it can even act as a template for other non-G20 developing countries of the world. Low-carbon mobility is an agenda to be driven across the globe in order to achieve sustainable development outcomes and net zero in the urban transport sector.
Authors: Samradh Singh Chauhan, Programme Associate, Council on Energy, Environment and Water and Sourav Dhar, Programme Lead, Council on Energy, Environment and Water