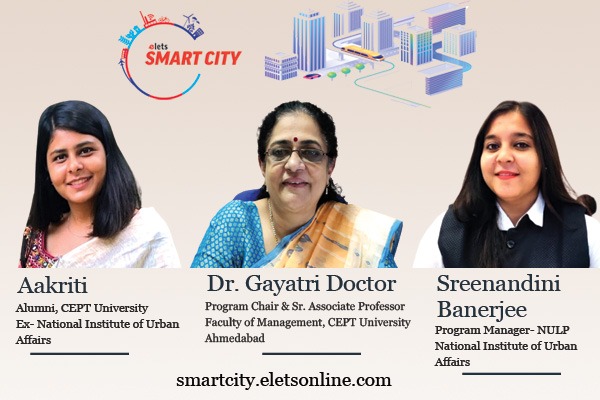 Abstract:
National Urban Learning Platform (NULP) is a flagship initiative by National Institute of Urban Affairs (NIUA) and Ministry of Housing and Urban Affairs (MoHUA). It was launched under National Urban Digital Mission (NUDM) to enhance learning across Indian cities. It has been a catalyst initiative in enhancing capacities in Urban Civic Bodies of the country. NULP has completed three years since the launch and several key learnings have surfaced in the domain of urban learning and capacity building. On these lines, this study gives an overview of the present scenario of capacity building in India and its relevance in the digital era. It is directed towards understanding the challenges of enhancing urban learning in the country while taking NULP −the biggest urban learning community of practitioners in the country − as a use case.
Urban Capacities in India: A Literature perspective
The capacity building of urban local bodies has been central to socially driven aspects, political support, socio-economic conditions, etc. (van den Berg et al, 1999). For a country like India, the policies of the government are to be more oriented towards the needs of the complex and diverse cities with unique strengths and weaknesses.
Understanding India's historic response to urban capacity development and their outcomes is a key to develop any approach regarding enhancing the capacity of those in power (Bandopadhyay, 2016).
The Toolkit for Comprehensive Capacity Building Programme under JNNURM was a flagship initiative in terms of bringing institutional capacity building to the central stage (MoUD, 2013). It translated capacity building of urban local bodies into two categoriescapacity building within systems and capacity building within programs. It reinforced the idea of greater capacity of people and organisations to deal with urban management and service delivery with transparency and accountability.
The ideals envisaged in the toolkit, indicate the main aim of the process- to create an enabling environment for stakeholders within the urban domain to take decisions that affect the masses. The 74th Constitutional Amendment Act (CAA) was passed to materialise the vision of decentralisation. It mandated the formation of Urban Local bodies with vested powers. Even today, those in power fail to acknowledge the capacities needed to implement it to its true potential. The toolkit highlights the need of having a framework where the functionaries use ICT as a means to achieve something bigger, in a more informed standpoint and bring forth the mandates of the Act.
The report on Capacity Building for Decentralised Urban Governance, published by the United Nations Development Program highlighted significant aspects of building institutional capacities (UNDP, 2007). The deliverables of future projects, as per the report, revolved around two components. The first component aimed at improving credit worthiness of Urban Local Bodies through technical assistance while delivering the urban civic services more efficiently. The second component focussed on increasing good urban governance using the tools of capacity building of urban local bodies. It is primarily for bringing about improved financial management, planning that is gender-centric, equality and equity. It also addressed several aspects of 74th CAA- a common point where citizens' needs coincide with deliverables of civic officials.
The Role of Digital Platforms in Urban Learning
In theory, there are six factors that define urban education. These are: demographics (in terms of population or location or geography), enrolment of learners, socio-economic composition of learners, available resources, existing gaps and educational inequality that prevails, and socioeconomic context to finally understand the learning objectives (Welsh and Swain, 2020). Digital platforms can be seen as important tools to consider these factors and direct a way forward. With them focussing on governance structures of cities, basic planning processes, existing legislature and associated legal framework, and key lessons from the cities- there can be a way devised that addresses the socio-economic context and brings acceptance towards learning (EU, 2020). A dedicated national platform for training and capacity building in the urban domain, with shared digital infrastructure can be seen as a public good. It can be a step towards creating an ecosystem approach to capacity building in Indian cities (NIUA, 2021).
The theory of contemplating the impact of any learning medium can be explained by Bloom's Taxonomy (as indicated in the following illustration: accompanied by its digital conception). It elucidates how a particular content can be motivated to become more comprehensive that learners can create, evaluate, and analyse through it rather than just apply, understand, and remember it.
The Case of NULP
With a vision "to create a learning environment through modern techniques of knowledge and skills transfer to ensure that the upskilling expectations of member states and key stakeholders are met", NULP is conceptualised to enable learning pathways through competency framework through formal, social, and experiential learning, hence enhancing a peer-to-peer connect. Launched in 2020, NULP currently hosts self-paced courses across various urban domains like data governance, mobility, town planning, river management, sanitation, general administration, etc.
NULP aims to support city ULBs in their aspirations to deliver better citizen outcomes. This is hypothesised by certain building objectives.
These objectives are:
To leverage technology for creating a collaborative capacity building ecosystem driving peer-to-peer learning and best practice sharing across stakeholders.
To facilitate a prosumer approach for learning.
To supplement traditional capacity building models so as to enable capacity building at speed and scale.
To improve governance by supporting implementation of newly acquired skills in day-to-day activities.
NULP follows a step-by-step methodology to fulfil objectives of enrolling knowledge creators to ensure the availability of varied content and providing telemetric frameworks & assessment features to measure usage of content and facilitates collaborations between cities & knowledge sharing amongst them. It engages with Ministry's missions and their existing capacity building systems, while simultaneously working closely with city officials to help align their programs & scale their reach, providing capacity building at scale, speed, and go.
NULP: Mapping Urban Learning Needs
The phase- 1 of NULP saw onboarding of 17 pilot Indian cities. With subsequent success, phase- 2 was launched in March 2021. NULP has completed 3 years since its inception and 24 states are on board with several cities engaged in the process of knowledge sharing and co-creation.
As a city is onboarded, a scoping workshop is scheduled with the Civic officials of the city- including Secretaries, Commissioners, administrative staff, employees, etc. The scoping calls help derive key learning gaps, major learning requirements, and avenues of growth in the city. These derivations help formulate the courses to address the relevant needs. Over time, the main domains that have consistently been highlighted through the onboardings are illustrated in the following Table. These domains give a brief glimpse of urban learning needs in India from an unbiased perspective.
These learning needs range from various urban and non-urban domains. Majority Of aspects are existing challenges Indian cities face in the development sector such as transportation, housing, solid waste management, etc. Some of the key aspects are seen as a starting point for knowledge creation- as many best practices can be quoted and many cities can be targeted at the same time. It must be noted that contemporary fields like data and AI are emerging in recent times along with a very strong understanding towards the need of soft skills and general administration.
NULP, as an ideology, is a medium of peer-to-peer connection with the platform as a facilitator of digital community where cities can learn from one another. It stands for strengthening the partnerships of the ecosystem through application-based knowledge, on-ground case studies, and best practices on public domain. It aims to create discussion forums to enhance links between experts and organisations.
A Way Forward
Moving forward, the key tenets of enhancing urban capacities through digital empowerment need to be central to learning and collaboration, catering to urban and non-urban domains, strong partnerships and improved governance. There is a strong need for a digital community with real-time features to achieve the same. This would facilitate peer-topeer connection. Strong partnerships with Industry, Academia, Civil Society, and Government shall not only amplify the reach of such a digital ecosystem, but it will also ensure informed learning and wellresearched material. This shall also enable urban practitioners to learn from operational best practices, incorporate application skills, and have facilitated interactions with the implementers.
Lastly, the objective of enhancing capacities should revolve around incentivising the adoption of newer means of learning, dynamic peer-topeer connect, co-creation, application of acquired skills, and better citizen service delivery.
The key strength of NULP is that it is a one-of-a-kind platform focused on skills enhancement in the urban domain. It has strong institutional backing in terms of program conceptualization and implementation. Through the background work, the domains are broadly identified, and a digital platform is functional. With this Urban future of Urban India is on a brink of transformation, where the vision to have informed civic bodies shall further extend to empowered citizens and better service delivery.
Views expressed by: Aakriti, Alumni, CEPT University, Ex- National Institute of Urban Affairs, Dr. Gayatri Doctor, Program Chair & Sr. Associate Professor, Faculty of Management, CEPT University, Ahmedabad and Sreenandini Banerjee, Program Manager- NULP, National Institute of Urban Affairs