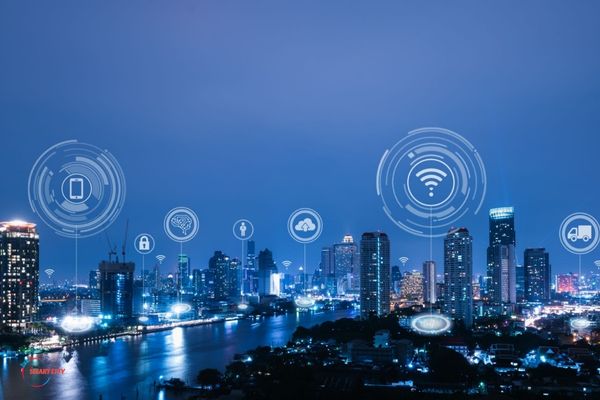 The Union Budget for 2023–2024 demonstrates how India promotes itself as a contributor to addressing climate change. On February 1st, Finance Minister Nirmala Sitharaman emphasised the Center's commitment on developing our cities into the "sustainable cities of tomorrow." The government is committed to adopting urban planning reforms and initiatives to revitalise Indian cities by allocating sufficient funding.
According to Ms. Sitharaman, this revival would require the effective use of land resources, sufficient funding for urban infrastructure, transit-oriented development, increased accessibility and affordability of urban land, and opportunities for all.
What sustainable Smart City basically entails?
Let's begin by stating the obvious. Naturally, managing stormwater and eliminating pollution would be top priorities in a sustainable city. We mention this because one of the budget's focuses this time was India's green growth, and for that, addressing pollution and rainwater harvesting is crucial. More methods of utilising renewable energy sources, such as solar power and hydropower, would be used by sustainable cities.
However, making a city sustainable requires making choices that go beyond the environment. A sustainable city has everything it needs. It is considerably more effectively managed, thoroughly planned, and financed.
A lot of ground-level efforts would be necessary to create sustainable cities. For instance, automated desludging would be used to improve the condition of manholes instead of totally eliminating manual cleaning of septic and sewer tanks. According to the budget, the scientific management of dry and wet waste would receive increased attention.
The budget for this year states that it will encourage these cities to issue municipal bonds in order to raise their creditworthiness and turn them become "AatmaNirbhar" cities. Municipal bonds are a type of financial security that local or state governments sell to raise money for things like building new roads, highways, schools, and hospitals. By using these bonds, the cities would be able to avoid having to rely on banks and other financial organisations to borrow money. Additionally, this would support the growth of a secondary market for municipal bonds in India.
Since the Center's goal of green growth aligns with the motivation for constructing sustainable cities, It is also important to keep in mind that as cities change, many new jobs will be created locally, employing the labour class on a much greater scale.
When put into practise, the budget's emphasis on sustainability and green growth will unquestionably change the game. The focus on green energy and skill development, according to Deepak Tiwari, COO of KSH Logistics, "demonstrates a commitment to sustainability and growth, setting the industry for a more productive, ecologically conscious, and skilled future."