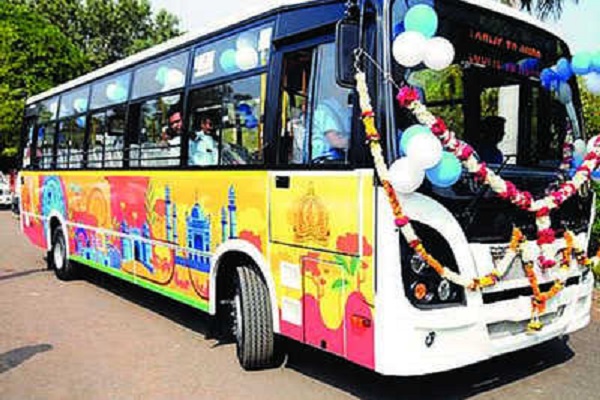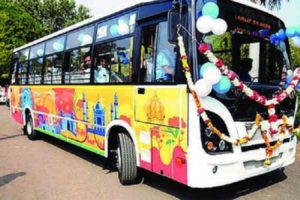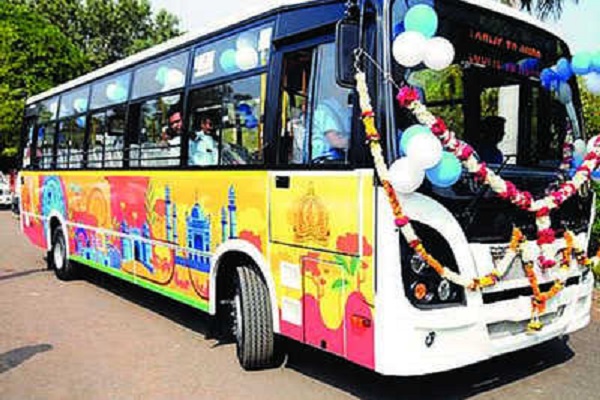 In an effort to improve public transport connectivity, Aurangabad Smart City Development Corporation Ltd extended the smart city bus services to Shendra and Karmad and flagged off the bus service on January 11. The decision will aid in improving connectivity with AURIC city that is India's first planned greenfield smart industrial city. The AURIC city project is a part of the Delhi-Mumbai Industrial Corridor project that is being planned to sprawl over 10,000 acres of land.
Also Read: Delhi gets nation's first Hydrogen CNG plant, 50 HCNG buses to ply soon
According to the city corporation, the project involves a total of 50 smart city buses that are likely to run on 20 routes. Of the 20 routes nine are within the city. However, places like railway station, Harsul T-point via Government Engineering College, Sutgirni Chowk, Pundaliknagar and Cidco are included in the newer routes.