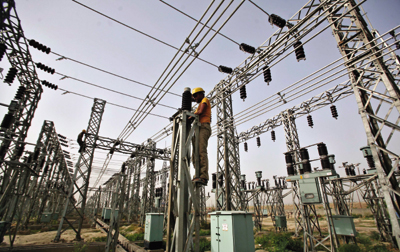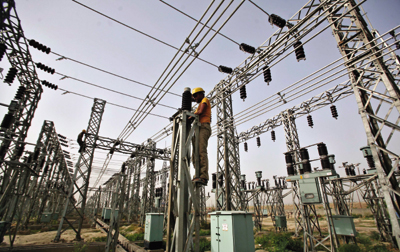 Owing to half-hearted efforts by successive governments at the Centre, the power sector is afflicted with a  plethora of problems today. K S Narayanan gives a thought to what all the new government needs to do to set  the things right 
With thumping victory and clear mandate, the Narendra Modi-led NDA Government seems all set to deliver on its commitments. However, the fact of the matter is the new government has an unenviable task of putting the economy stuck in the rut of low growth back on track. From controlling inflation, putting brakes on rupee devaluation,  creating jobs to ensuring proper power supply and tackling terror, the government has its task cut out. Expectations of the people are high and they want it all done in literally no time. But what needs to be accorded top priority by the gov ernment among the various burning challenges is tackling the energy crisis that India faces today. A vibrant energy sector is sure to act as a catalyst for socio-economic development.
However, much would depend on the  Modi-led government's first budget which is likely to be presented in the first week of July. The budget, expected to help the economy claw out of crippling slowdown, will also focus on the power sector.
State of affairs
India is the world's fifth largest electricity generator with a total installed capacity of 2.34 lakh MW. Out of this, 90,062 MW is from state-owned utilities, 72,927 MW from privately-owned utilities and 65,733 MW from the central  overnment-owned utilities. The investment inflow from private players presents an encouraging prospect for the electricity sector.
India's demand for electricity has grown rapidly over the last two decades, basically on account of industrial growth as well as a general increase in household consumption. Not that supply of energy has not grown all these years, but it has been outstripped by demand. India derives most of its electricity from fossil fuels, primarily from coal (it has 20,381 MW of capacity on coal which is 59 percent of the total capacity). India also derives considerable amount of electricity from hydro power sources.
The power sector framework in India is quite strong beginning with the Electricity Act of 2003 with an aim of restructuring the State Electricity Boards (SEBs), creating an independent regulatory mechanism, delicensing generation, facilitating private entry and encouraging competition, trading and consumer protection. Besides, the government has also announced policies for national electricity, tariff, rural electrification and integrated energy. Regulators have streamlined tariff setting, and issued orders for private entry, trading, competitive bidding, grid discipline, market development and promotion of renewables.
Despite these factors, the power sector at present has been plagued by nearly half-a-dozen negative factors like the coal block allocation scam, inordinate delays in environment and forest clearances, lack of transparency in fixing gas prices and political sops in the form of power subsidy. These contentious issues must be resolved. This would send positive signals to both domestic and global investors and financial institutions to look at the power sector a new vision.

Memo to new minister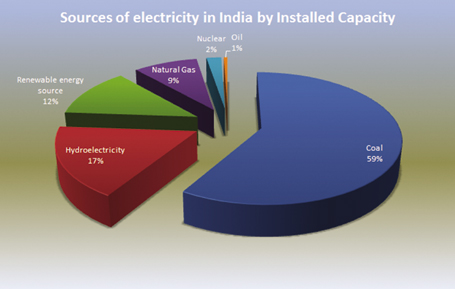 The new power minister would have to familiarise himself not only with the power sector framework but also come up with a clear road map to drive the sector forward. This acquires a great deal of significance today as it is in dealing with these issues that there lies the success of not only the power sector but also India's growth story, which of late has taken a hit.
Despite the 2.34 lakh MW installed capacity, power distribution at the retail level is both dismal and unaffordable. What is worrying is that high electricity losses in India during transmission and distribution is about 24 percent. According to experts, India needs to tide over a peak-power shortfall of 13 percent between 5pm and 11pm by reducing losses due to pilferage. As a result of such huge T&D losses, the estimated losses the SEBs have incurred is pegged at Rs 2.5 lakh crore.
Theft of electricity, common in urban India, amounts to 1.5 percent of India's GDP. Due to shortage of electricity, power cuts are common throughout the country, and this has adversely affected the country's economic growth. The condition of utilities are not good either, as cumulative losses of 110 power utilities are estimated at Rs 86,136 crore and it is expected to rise up to Rs 1,16,089 crore by 2014-15. Despite an ambitious rural electrification programme, some 400 million Indians lose electricity access during blackouts. While 84.9 percent of Indian villages have at least the electricity line, just 46 percent of rural households have access to electricity.
What has further plagued the power sector was a sharp drop in gas production from Reliance Industries' eastern  offshore KG-D6 basin that saw a dozen power plants with nearly 3,000 MW of generation capacity shutting operations and a similar number not being able to be commissioned. Also the new government must take stringent action for over drawing from discoms. The massive grid failure that plunged in 2012 should be avoided and new government must enforce grid discipline.
Bottom line
All these issues are tricky. It should be resolved at the highest levels of decision making. Mechanisms like Group of Ministers or constituting a new Energy Commission to take a holistic view of the sector could help matters. Though it is easier said than done, the new government must take states into confidence as 'Electricity' is a concurrent subject. Distribution reform, grid discipline, open access, rural electrification, empowering state regulators and so on are mainly the business of state governments. However, the central government can play a crucial role as an enabler and facilitator.