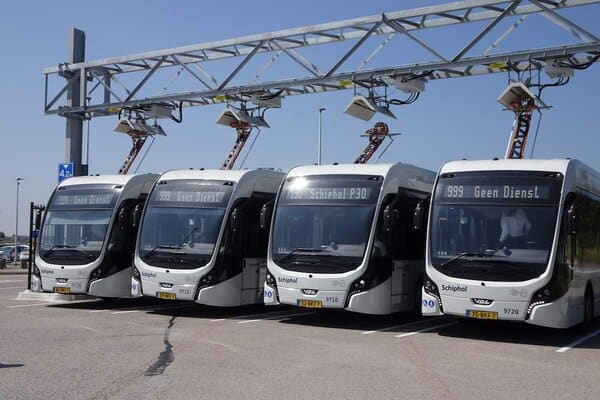 Urban Development Minister of Uttar Pradesh Ashutosh Tandon, on July 20, put to road four air-conditioned electric buses from 1090 crossing in Gomtinagar for a trial run. While addressing the event, the Minister said, "Trial run of four electric buses has been initiated in Lucknow. As many as 700 such buses will be operationalised in the coming few months in various cities of Uttar Pradesh at a cost of over Rs 965 crore." These buses are air-conditioned, comfortable and are capable of keeping noise and air pollution at bay, he added.
On operationalising more such buses, he said, following a month-long trial, more such buses will be launched to join the fleet. "The government has decided to keep the fare of these buses at par with that of regular buses so that can get more comfort and facilities at a cheap price. These buses will help in cutting down pollution," he said. Further, he highlighted that the Union Ministry of Heavy Industries will launch as many as 600 such buses under the second phase of the FEMA (Faster Adoption and Manufacturing of Electric Vehicles) India scheme. This scheme was rolled out for the greater adoption of electric vehicles in India.
Under the scheme, said the Minister that "Buses will be operated in 11 cities in Uttar Pradesh including – Agra (100 buses), Kanpur (100 buses), Lucknow (100 buses), Prayagraj (50 buses), Varanasi (50 buses), Ghaziabad (50 buses), Meerut (50 buses), Jhansi (25 buses), Aligarh (25 buses), Moradabad (25 buses) and Bareilly (25 buses)." Apart from this, 100 such buses will be operated by the state government through its own resources in three other cities including 25 buses in Gorakhpur, 25 in Shahjahanpur and 50 in Mathura-Vrindavan," he added.
Also Read: Tree cover rises above national average in Uttar Pradesh: FSI report
During the launch, Divisional Commissioner of Lucknow Ranjan Kumar; Secretary, Urban Development, Anil Kumar; Special Secretary Indramani Tripathi; Managing Director, Lucknow City Bus Services, Pallava Bose; and other senior officers of the directorate of urban development and urban transport were also present.