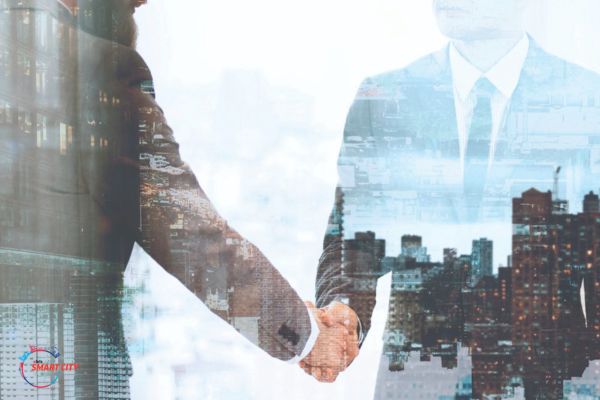 Urbanisation is an irreversible global phenomenon that has transformed cities into centres of economic growth, innovation, and cultural exchange. However, rapid urbanisation also presents challenges like inadequate infrastructure, affordable housing shortages, traffic congestion, and environmental degradation. To tackle these challenges and harness the potential of urban growth, Public-Private Partnerships (PPPs) have emerged as a powerful mechanism that brings together the resources and expertise of both the public and private sectors.
This article delves into the significance of PPPs in urban development, explores their importance in attracting private investment for urban projects, highlights best practices, emphasises sustainable and inclusive development, and discusses the role of PPPs in driving a state's industrial growth.
Public Private Partnerships (PPPs) have gained global significance, with collaborations both domestically and internationally. The 2008 financial crisis highlighted the benefits of PPPs in technology, innovation, and economic growth. Between 2020-2021, India evaluated 125 PPP projects worth INR 1,72,314 crore. The National Monetisation Pipeline (NMP) aims to enhance financing opportunities and transparency. Since the 2000s, PPPs have revolutionised India's infrastructure, improving road connectivity and expanding into the energy sector. The government promotes PPPs through incentives like Viability Gap Funding, India Infrastructure Project Development Fund, and allowing 100% Foreign Direct Investment in Special Purpose Vehicles.
While there were isolated instances of private involvement during the British period and shortly after independence, the true momentum for Public-Private Partnerships (PPP) as we understand them today began in the 1990s. This shift was marked by the opening of electricity generation to the private sector and the issuance of licences to eight mobile circular telephone service operators. A pivotal change occurred in 1995 with an amendment to the National Highways Act 1956, allowing for increased private participation. The establishment of the Infrastructure Development Finance Company in 1997 further boosted this movement, indicating the government's commitment to leveraging private sector capital, management, and expertise for the nation's infrastructure growth. As noted by Vinayak Chatterjee in 2012, while China's economy might be four times larger than India's, India's PPP market is a staggering ten times bigger than China's, potentially making it the largest PPP market globally.
Vijay Kelkar Committee Report on Revisiting and Revitalising Publicprivate-partnership (PPP) Model In the Union Budget 2015–16, the Finance Minister stated that the PPP method of infrastructure development has to be reviewed and reinvigorated.
In response to this declaration, Dr Vijay Kelkar served as the chair of the Committee on Revisiting & Revitalizing the PPP Model of Infrastructure Development.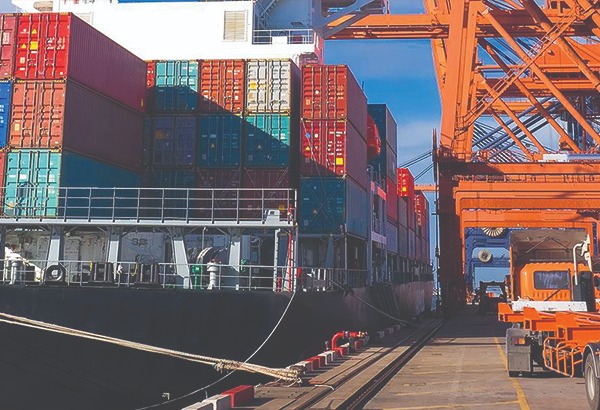 I recommend the establishment of 3P India to oversee and streamline publicprivate partnerships (PPP) in the country. It's essential to adopt a case-based risk allocation formula that fairly distributes risks among various project participants. There should be independent regulating agencies to monitor and ensure the smooth functioning of these projects. Additionally, an amendment in the Prevention of Corruption Act is crucial to distinguish between errors of judgement and intentional corrupt practices.
For infrastructure development, the PPP model should be primarily employed for airport, port, and railway projects. Financial reforms can further bolster this initiative. For instance, allowing banks and other financial institutions to issue zero-coupon bonds can provide the necessary financial backing. However, it's advisable to limit the number of banks in a consortium and encourage them to enhance their capabilities for risk assessment and appraisal. Clear guidelines for the encashment of bank guarantees should be in place to avoid ambiguities.
Moreover, there should be provisions for monetizing completed projects and a structured procedure to revive stalled ones. It's essential to note that PPPs should be reserved for large-scale projects to ensure optimal resource allocation. An inbuilt mechanism for renegotiation can provide flexibility in changing scenarios. Periodic reviews of model concession agreements across various sectors will ensure they remain relevant and effective.
Public sector undertakings should be discouraged from participating in PPPs to maintain a clear distinction between public and private roles. For efficiency, road toll collections should transition to electronic methods. To oversee and adjudicate matters related to PPPs, two bodies should be constituted. The Infrastructure PPP Project Review Committee (IPRC) should comprise experts in finance, economics, law, and technocrats with significant experience. Meanwhile, the Infrastructure PPP Adjudication Tribunal (IPAT) should be led by a former Supreme Court or High Court Judge, supported by at least one technical and financial expert. These measures will ensure a robust, transparent, and efficient PPP framework in the country.
Importance of Public-Private Partnerships in Urban Development
Recent news and global trends highlight the growing importance of PPPs in shaping urban landscapes. A pertinent example is the revitalization of New York City's Central Park through a PPP model involving philanthropic contributions, private sponsorships, and public support. This not only preserved a crucial public space but also showcased how collaborations can enhance the quality of life for citizens.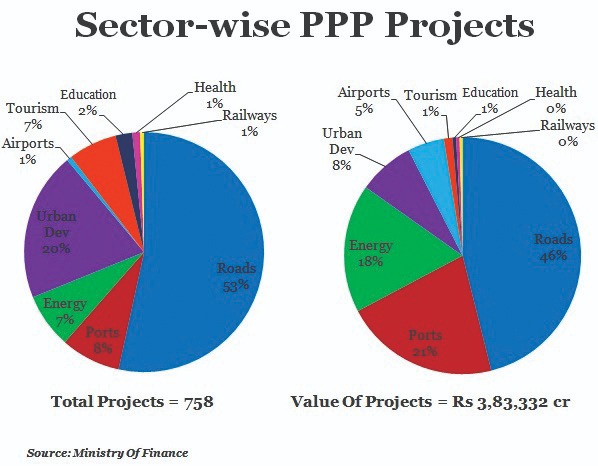 PPP initiatives have played a pivotal role in improving road infrastructure by partnering with the public sector on major projects. This includes the development of the Kishangarh-UdaipurAhmedabad Expressway in collaboration with GMR Kishangarh Udaipur Ahmedabad Expressway Limited, and more recently, the Telangana road project undertaken with Repalle Wada Highways Private Limited. Beyond the transportation sector, PPP endeavours in India extend to the energy domain. Notable examples include the Mundra ultra-mega power plant, facilitated by Coastal Gujarat Power Limited, and the 400 MW solar plant in Rajasthan, a joint venture with Sembcorp Green Infra, underscoring a commitment to a sustainable and eco-friendly future.
Attracting Private Investment for Urban Projects
Private investment is pivotal for the execution of large-scale urban projects. The case study of India's Smart Cities Mission exemplifies this principle. Launched in 2015, this ambitious initiative aims to develop 100 smart cities through a blend of public and private investment. By attracting private players, the program addresses challenges like urban mobility, waste management, and e-governance, thereby fostering sustainable urban development.
Best Practices for Successful Public-Private Partnerships
Several best practices have emerged in facilitating successful PPPs. Singapore's approach is exemplary, with a dedicated agency, the Public-Private Partnership Unit (PPPU), that streamlines the process of project identification, procurement, and execution. This streamlining not only ensures efficiency but also enhances transparency, a crucial factor in gaining public trust and investor confidence.
Sustainable and Inclusive Development through Partnerships
PPPs offer a unique opportunity to ensure that urban development is both sustainable and inclusive. The United Nations Sustainable Development Goals (SDGs) serve as a guiding framework in this regard. For instance, the partnership between the Johannesburg Social Housing Company and the private sector in South Africa has resulted in the construction of affordable, energy-efficient housing units that cater to the needs of lowincome communities while also aligning with sustainability goals.
Investments and Collaborations for State Industrial Growth
The industrial growth of a state hinges on the establishment of robust infrastructure and business-friendly environments. China's Belt and Road Initiative (BRI) stands as a contemporary example of PPPs catalyzing industrial growth. By collaborating with multiple countries on infrastructure projects, China not only fosters economic ties but also advances its global industrial influence.
Government Policies and Support
Government policies play a pivotal role in fostering an environment conducive to PPPs. India's National Institution for Transforming India (NITI Aayog) has formulated guidelines to standardize PPP contracts, thereby reducing ambiguity and legal hurdles. Such policy initiatives create investor confidence, allowing for smoother project implementation.
Challenges and Future Prospects
While PPPs hold immense promise, challenges like regulatory complexities, risk-sharing, and stakeholder alignment persist. Recent cases like the cancellation of the Budapest-Belgrade railway project due to transparency concerns underscore the need for stringent governance and accountability mechanisms.
Conclusion
The scope of Public-Private Partnerships in urban investment is vast and promising. Recent news, case studies, and government policies all underscore the importance of PPPs in driving sustainable and inclusive urban development while propelling industrial growth. By forging collaborations, leveraging private capital, and adhering to best practices, cities and states can pave the way for a future where urbanisation becomes a force for positive change rather than a challenge.