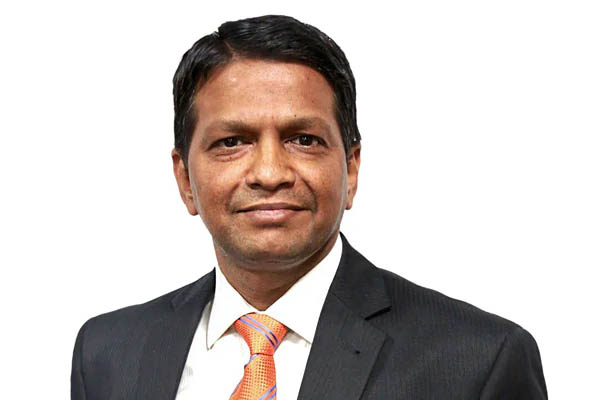 TCS iON has been designed and customised based on the requirements of the local market, says Venguswamy Ramaswamy, Global Head, TCS iON, as he talks at length about the core principles and functioning model of TCS iON, the future plans and how TCS is working towards bridging the skill gap between the youth and the industry, in an interview with Rajneesh De of Elets News Network.
What is the vision of TCS iON?
During the inception of TCS iON, we had laid out a few principles. The first one stated that it is an IT-as-a-Service model where we are not going to do software development projects for customers but instead provide services in a subscription-based model. Secondly, we wanted to make it an on-demand platform where there would be a large number of components and capabilities that can be consumed based on the individual requirements of the customers. Thirdly, we aimed to integrate best practices into the service itself. We ensure that no unfair means is practiced in terms of cheating or impersonation. Hence it is a business process as a service and not just a technology service. The fourth aspect was the ability to align with the law of the land requirements. The fifth point is, it is completely on the cloud and not on-premise. The sixth and last point isthat the commercial model will be on transaction per unit, for example in terms of assessment it would be the number of candidates, for manufacturing units, it could be users and in case of education, it can be students and so on. These core business principles are being retained till date.
How has been the evolution of TCS iON over the past few years?
When we started, we looked at small and medium businesses such as Manufacturing. As the market started growing, we looked beyond these areas and conceived multiple platforms. In end 2011, we launched the assessment platform followed by the learning platform. We observed that the platforms which were launched later have experienced much faster growth than those launched earlier.
Which are the platforms which are commercially active right now?
The small and medium business platforms that we created for manufacturing, education continues to grow. In fact, the rate of growth and adoption of the assessment and learning platforms in the market are much higher. Commercially, the business process related platforms are also available and a lot of customers are implementing these as well, but the assessment platforms have experienced higher demand leading to a much faster growth in the market. TCS iON is unique, 'Made in India' and is the first in the assessment and examination sector, which has the capability to deal with a large number of issues faced by this sector.We aim to curb the existing challenges in the education and assessment sector such as unfair practices, cancellation of exams, leakage of question papers to name a few. We have more than 100 patents filedon multiple platforms that we have created in India.
We have also created a unique business model which we call a 'Phygital' model. In this, we integrated the physical assets in an intelligent fashion with digital platforms that we have built over a period of time. Today, there are 250 physical digital zones across the country. That amounts to nearly 1.4 lakh computing infrastructure in India.
What is the function of these digital zones?
The digital zones enabled us to create new business models. For example, in the assessment model, we do not give platform to customers. We take the end to end ownership of conducting the assessments where the student walks into one of the TCS iON Digital Zones (iDZs), sit in front of the computer infrastructure to complete the exam and exit. It is not about digital platform but about integrating the physical assets that we have created.
Do the iDZs perform any other function beyond the assessments?
There are still large number of exams which are conducted in pen-paper mode. In such cases; instead of students, teachers use iDZs to evaluate the scanned images of the answer books on these computing devices. We have extended beyond India as well. For example, Indian teachers evaluate the performances of the students of a Japan-based school. Some of the local communities utilise the iDZs for learning purposes, such as pursuing online courses.
What is the business model of the TCS iON Business?
We operate in both B2C as well as B2B models. To deliver, we have created physical assets and integrated into our unique business model. First, let me give an example in the B2B model. An educational institute with around 3,000 students based in Noida, may lack the requisite technology courses such as Applied IoT or 3D printing. They can come and register in TCS iON Learning Hub platform and get 200 student subscriptions for their college students. Here, we are operating through business to business model. They can generate activation codes from our platform and give it to those 200 children who can consume the content either in the college or in an iDZ or from the respective mobile phones of the students. When the students are directly consuming the course content, it is operating in a business to consumer model.
What is the number of candidate assessments you have done so far?
The number is increasing at a rapid pace. We have done approximately 163 million student assessments since 2012. On a yearly basis, we are doing 60 million candidate assessments. Last year, the number was around 45 million. The assessments are done in 15 languages including Manipuri, Urdu and Malayalam. Predominantly the exams are conducted in English and Hindi. We also support international languages. Apart from India, we operate in 20 countries.
Are the iDZs located outside India also?
No, although iDZs are not located in the international locations, we leveragelocal institutions for support. There is a considerable investment to create an iDZ, hence we take the local support in international locations.
What are the types of assessments that are done by TCS iON?
There are three kinds of assessments that we do. One is recruitment assessment, which includes banks, government recruitment bodies among others. Second is the academic admission assessment such as the Common Admission Test (CAT) for IIMs, Graduate Aptitude Test Engineering (GATE), which is conducted by IITs. The third one is the skill aptitude assessment, for example, Automotive Skills Development Council (ASDC) and Pradhan Mantri Kaushal Vikas Yojana (PMKVY) among others are done by us.
How do you ensure standardisation in the automated form of assessments?
The standardisation comes from multiple dimensions. The first one would be the physical dimension, i.e. iDZs across the country have a uniform infrastructure. The second dimension is content. Although the tests are conducted in multiple shifts with different sets of question paper, a normalisation process comes into play to ensure that there is a homogeneity maintained across the shifts in terms of difficulty level. The blueprint of the question paper will have a particular number of questions with tough, moderate and easy level of difficulty questions and coverage of topics. The system generates different sets of question papers maintaining the normalisation factors on this blueprint and then it is encrypted and shared with the examiners.
How do you ensure that no unfair means are practiced during the exams?
At the iDZs, we take multiple measures to ensure that there is no practice of unfair means. The candidates' biometric record is captured on the exam day as well as on the day of his/her admission to avoid impersonation. Apart from impersonation, there are a number of other challenges. Hacking by organised crime doers to create disruptions during an exam. To beat these, we have developed our own assessment specific operating system instead of depending on a third party operating systems. We have uniquely patented a systemic approach wherein a question paper won't be visible to anyone unless the first candidate opens it in the exam center.
Apprise on the role of TCS iON in the manufacturing domain?
We have a portfolio of products and services for multiple sub-segments in Manufacturing. We address small and medium manufacturing industries in 30+ sectors. We offer end-to-end solutions starting from sourcing, invoice, production, quality, HR, finance, accounting etc.
What is the model of creating the infrastructure of these Digital Zones?
We work with a number of Infrastructure partners, who put the infrastructure and make it available to us throughout the year. In few cities, we also have built our own infrastructure.  In addition to it, we use the computing infrastructure of colleges on weekends, when they are notutilised. We have tie-ups with 3,000 such colleges to augment our existing capacity. There are several instances where we run a single shift exam with around two lakh candidates.
What are your expansion plans?
We are focusing on expanding internationally in select countries including South Africa and South America. Secondly, we have a deep focus on our lifelong learning products in trending subjects. We will take these in both, B2C and B2B models. We will approach this in a 'Phygital' model where an industry can participate leveraging our platforms and take it to the needy students in the college campus. The next area is to accelerate and address the skill development space. There is a huge gap between skills available and industry requirement. We want to bridge this gap. To do that, we are enabling a unique two-part skilling assessment. The first part is the test of knowledge and the second one is test of application or practical knowledge. The hands-on activity is further video recorded for the perusal of industry.