SBI to give $1bn to Adani Group for Australian coal mine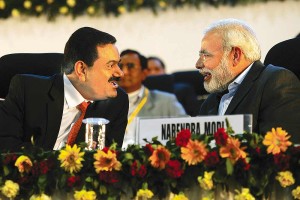 Adani Enterprises' proposed plan to build a USD 7 billion coal mine has won support from the State Bank of India, country's largest public sector bank, and Australia's Queensland state.
Gautam Adani, Chairman and Founder of Adani Group, signed a memorandum of understanding for a loan of up to USD 1 billion from SBI for the Carmichael mine near Clermont in Western Queensland along with rail and port project which the group aims to build by end of 2017.
The loan, which would be one of the largest extended by an Indian bank for an overseas project, was announced when Mr Adani was in Brisbane with a business delegation for the G20 summit, which was also attended by Prime Minister Narendra Modi.
"The MoU with SBI is a significant milestone in the development of our Carmichael mine. It is a unique asset that lies at the heart of our investment in Queensland and Australia, and aligns perfectly with our clear vision for delivering energy security in the Indian market," said Gautam Adani.
The group also won a commitment from Queensland to take short-term, minority stakes in rail and port infrastructure which is needed to unlock massive coal reserves in the untapped Galilee Basin.
Australia's federal and Queensland governments are supporting Adani Group as they are interested in the completion of the mine at a time when they have witnessed the loss of more than 4,000 coal jobs in the last two years.