Rs 5.24 crore e-governance pilot project launched in Himachal Pradesh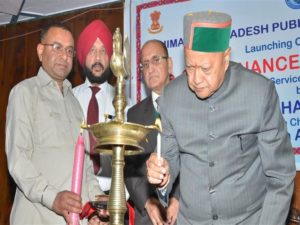 Giving push to Digital India drive, the central government has approved Rs 5.24 crore e-governance project under which Himachal Pradesh Public Service Commission will conduct online examinations.
The first-of-its-kind project includes simplification of procedures for departmental requisitions through online submission and automated generation of exam related documents like admit cards and attendance sheets.
"The process to apply for HPPSC examinations will also be online under the project," said Himachal Pradesh Public Service Commission (HPPSC) Chairman K S Tomar in conversation with the DNA newspaper.
Under the project, various Banks have been enrolled for fee collection and development of role-based access management systems to provide secured and restricted access to different stakeholders is in the process.
The pilot project's website will be developed both in English and Hindi, and will also preserve historical data.