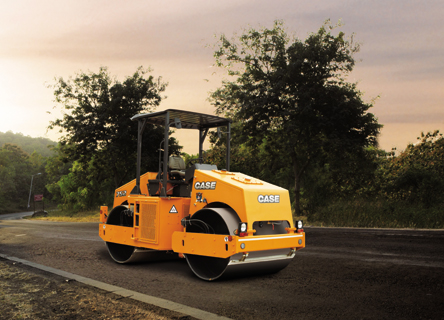 With its wide range of energy-efficient construction devices, Case India is focusing on a long-term perspective for  he Indian market, says Abhijit Gupta, MD, Case New Holland Construction Equipment (I) Pvt Ltd, in an interaction with Veena Kurup of ENN
Last fiscal posed numerous hurdles before the construction equipment (CE) sector, both on global as well as national levels. What was Case's approach for sustaining this competitive sphere?
Case has a dedicated team, and our sole intention is to pace up with the latest trends and emission standards. We constantly strive to achieve low levels of emission and have optimum fuel con sumption for the machines, which boast of superior technology.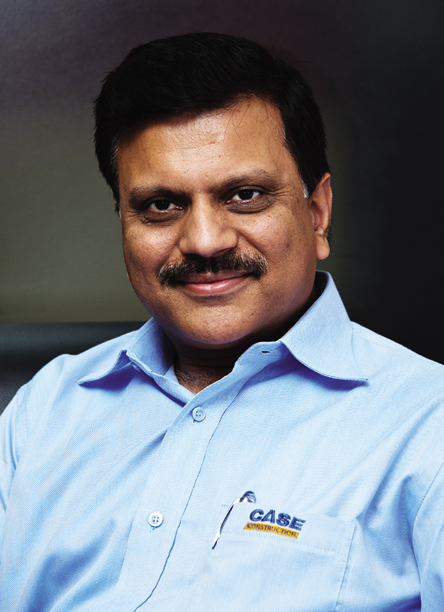 "For Case, the main demand driver for the products will be road construction segment and the general construction, basically housing… In fact, growth in any segment of infrastructure will push demand for the range of our products."
What is your outlook about the current scenario and the emerging trends in the Indian construction equipment market?
Equipment uptime is one of the major factors considered while selecting machines. Reliable machines being a ust for executing time-bound projects, all equipment manufacturers are trying to innovate and adapt to latest trends. The Indian CE manufacturers are in continuous process of improving the productivity of their machines.
CASE 851, the Backhoe Loader in 96hp category, has a dual stage pump with load-sensing system, which results in higher productivity, apart from fuel efficiency. The four-wheel drive version of this model has gained good acceptance in tough hilly terrain of North East and Nepal due to higher wheel torque and force.
Case caters to a distinct range of equipment varying from graders, compactors, wheel loaders, skid steer loaders etc. Which of these has been the major demand driver for your India operations?
For Case, the main demand driver for the products will be road construction segment and the general construction, basically housing. In fact, the products are utilized in all the sectors of infrastructure development. Our vibratory compactors are used for road construction, irrigation projects and for making canals. Similarly, the backhoe loader section is extensively used for overall development of infrastructure. In fact, growth in any segment of infrastructure will push demand for the range of our products.

How do you see the prospects for wheel loader segment in India and what are the evolving customer trends in this section?
With the advancing technical pace, clients are today willing to opt more for large-sized wheel loaders, which is more than five tonnes pay load. Our machines are equipped with technologies like automatic transmission and electronic controls for engine. The customers will pay for features and demand them once they see the benefits. The Cooling Box in the Case wheel loader and the hydraulic joy sticks for controls are some of the features that the market is bound to appreciate.
Can you detail us the unique technologies implemented by Case for providing energy ef- ficiency to your customers?
Case focusses on implementing and maintaining fuel-efficient technologies used for the backhoes and in all range of compactors. In our backhoe loaders, the engines which are being used are according to the BS-III norms. We have incorporated the optimum engine working temperatures to minimize emission. These engines are fitted with high pressure rotary-type fuel injectors, IEGR, turbocharger and heavy-duty silencers to keep the emissions low. For better fuel consumptions, we have opted for engines which produce better torque at optimum engine speeds.
Similarly, our vibratory compactors are also fitted with BS-III emission norm engines. Like the loader backhoe engines, these engines also have the high-pressure rotary fuel injection systems. These engines are equipped with both IEGR & EEGR to keep the hazardous emissions to bare minimum. Apart from the EGR mechanism, these engines are also equipped with turbocharger waste gate control mechanism.

Can we see further product additions or expansion plans from Case this fiscal?
We would like to be a one-stop solution provider in the construction equipment segment with a full product line. We have sustained plans of introducing quality products in India. For Case, we do not look at the short-term objectives; we have a very long-term perspective as far as Indian market is concerned. We see huge growth potential in mining sector. Apart from quarrying and mining, road construction sector is also an immensely potential sector for us. Looking at the infrastructural need, the road construction segment would emerge as the major demand driver for the CE sector in India.