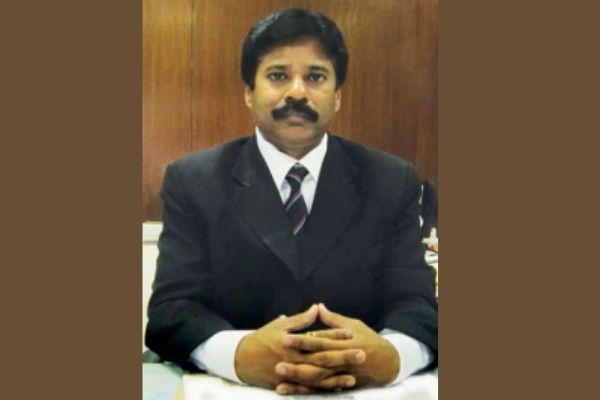 "There always have been apprehensions in the mind of public at large about the coaltheft/pilferage in the coal industry," says Deepak Shrivastava, Chief Vigilance Officer, Mahanadi Coalfields Limited.
Today we face the threat of unfairness and corruption everywhere; there is an imminent need for the management and vigilance teams to work in tandem and in a transparent and fair manner for the sake of growth and productivity of an Organisation. The Vigilance Department of the Mahanadi Coalfields Limited (MCL), a Miniratna Coal Company of Coal India Limited, has been re-strategizing the day to day official transactions & business operations through number of e-initiatives which could not have been possible without the continued guidance and constant follow up being done by the Central Vigilance Commission (CVC), New Delhi, and Ministry of Coal, Government of India.
The public procurement which is considered a powerful driver in any organisation requires open and transparent procurement process. In order to address this, e-Procurement was started way back in the year 2009 on the e-portal (https://mcltenders.gov.in) designed by the National Informatics Centre, Chennai.
The numbers of tenders awarded through e-Procurement Portal have risen from 225 in the year 2009-10 to 1529 in 2012-13 wherein uploading of tender documents till the finalization of lowest bidder is system driven and free from all human interventions. So far tenders of `5975.25 crores has been awarded through the e-procurement portal of MCL in a fair & transparent manner. Due to the effective e-procurement policy of the company, the original validity period of tenders floated have been considerably brought down from 120 to 75 days in domestic tenders and 180 to 90 days in global tenders. Also the costs of publication of tenders have gone down from ` 4.7 crores to ` 49.0 lakh per annum.
Curbing Delays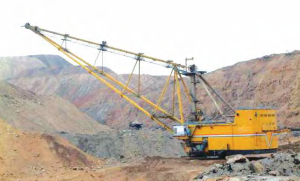 Recognizing the fact that the delay in refund of Earnest Money Deposit (EMD) which is a part and parcel of any procurement process, was adversely affecting the morale of the supplier/ tenderer, auto-refund of EMDs was thought as an everlasting solution to ensure "system driven EMD refund" to the clients. The system driven refund mechanism got formally launched recently during the observance of Vigilance Awareness Week -2013 shall enable the refund amount to be redirected to the supplier/ tenderer account in an auto-mode once the e-tender portal declares the unsuccessful/ rejected bids.
The recent impetus given to the "Coalnet" (WAN – intranet of the Company) by making it as an important data repository w.r.t. on-line bill status, coal production, PIS, Financial accountability, Material Management etc. could be possible through constant follow up through the regular field visits by the vigilance department. The data repository in Coalnet is being effectively utilized for "real time monitoring of contractual bills" which was one of the vulnerable area prone to corrupt practices. This particular step has resulted into greater transparency in timely payment of `2080.94 crore of contractual bills in a span of one year on first come first serve basis.
The coal weighment in a mining industry is another vulnerable area where the use of leveraging technology plays a pivotal role in nipping in the bud any malpractice. The matter was taken up with the Management with the existing shortcomings & the possible solutions. Due to the sustained efforts of the Vigilance department coupled with active & vibrant support of Shri A N Sahay, CMD the installation of 39 In-motion road weighbridges with Radio Frequency Identification (RFID) could be completed in an expeditious manner. The In-motion road weigh bridges which have been installed recently are being provided with the Coalnet connectivity in order to have "on-line production data" in the Central server.
New Systems for More Efficiency
Operator Independent Truck Dispatch System (OITDS), a pilot project was rolled out in 2009 in three mining areas of MCL for bringing in transparency in Over Burden (OB) removal by departmental Heavy Earth Moving Machineries (HEMMs). OITDS was in t he stage of trial run for around two years. With the continuous monitoring & constant follow up by the Vigilance department, OITDS could become truly automated since April 2013. The system driven OITDS has not only brought transparency in the Over Burden (OB) removal but also there has been tangible benefit in terms of 5-10% reduction in overtime hours, 5% increase in capacity utilization/ availability of HEMMs, transmission of real time data for analysis, 5-10 percent reduction in High Speed Diesel (HSD) consumption. This has also helped in close monitoring of HEMMs position and status which is vital for any mining industry.
The obstructions in the coal transportation during the peak summer season by the peripheral villages was yet another area where some IT intervention was required. These obstructions were due to lack of supply of adequate drinking water by the contractual mode, the cost of which was being borne out by the MCL. As a viable transparency measure "GPS based vehicle tracking system" were used on contractual water tankers to track down and monitor their trips till destinations. This particular IT intervention was instrumental in ensuring the supply of adequate drinking water to the peripheral villages thus fulfilling a major Corporate Social Responsibility. Also it could result savings of `78.67 lakh in contractual payments in the first year of its implementation itself. Another possible outcome of this IT intervention was absolutely nil hindrances faced by the Contractual Coal Carrying Tippers by the peripheral villages for want of drinking water during peak summer.
Curbing Coal Theft
There have always been apprehensions in the mind of public at large about the coal theft/ pilferage in the coal industry. Such instances of illegal diversion of coal do happen because of several factors some of which are manmade. Taking a cue from the "success of i-track" in the supply of drinking water to the peripheral villages, an idea of "Geo-fencing" emerged due to out of box thinking. "Geofencing" of one of the project areas particularly those with private washeries/sidings in their vicinity was done on trial basis successfully. Recognising that this could be an effective & potent tool for preventing coal theft/ diversion, possibilities are being explored to use this particular IT intervention in vulnerable Project areas shortly. Other leveraging technology measures are also being thought which inter-alia includes use of GPRS in Coal Tippers, effective On-line Material Management System (OMMS), Fuel Management System for prevention of theft of High Speed Diesel (HSD), Installation of CCTVs in railway sidings, road weigh bridges, Regional Stores, Central Workshops, Areas and HQ Offices etc.
It is not straightforward to measure transparency since it is an elusive and shifting concept that resists an easy definition. Further, improving fairness & transparency in any organization do require additional investment and organizational changes in terms of administrative and IT systems.