PM Modi launches 82 smart city projects from Pune tomorrow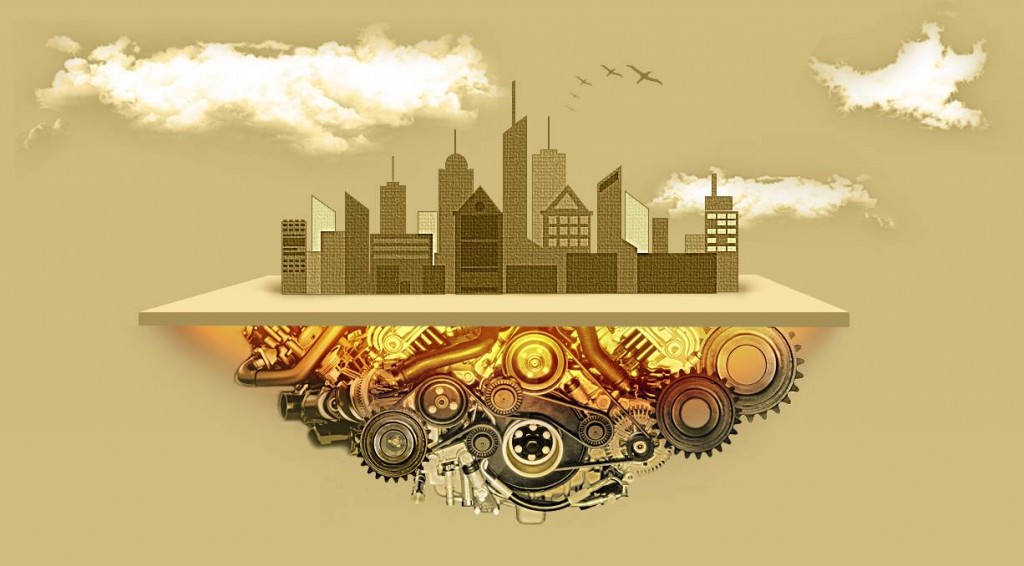 A year after launching the guidelines for his flagship smart city scheme, Prime Minister Narendra Modi is scheduled to kick off 82 projects for the first 20 cities on Saturday involving Rs 1,770 crore.
The launch will kick-start execution of smart city plans in the cities selected after the first round of Smart Cities Challenge contest.
According to information, the launch will include 14 projects under the Smart City Plan of Pune. Another 68 such projects will be launched the same day in the other smart cities entailing a total investment of about Rs 1,770 crore.
"All the first batch of 20 smart cities will be linked through video-conferencing on the occasion of launch of projects by the PM," an Urban Development Ministry official involved with the programme claimed.
These cities have together proposed an investment of Rs 48,000 crore in area development and pan-city solutions.
This will also be the first time that the PM will interact with city managers, including Mayors and Commissioners from the 20 cities. "Each city will make a three-minute audio-visual presentation about their projects," the official added.
The projects to be launched in Pune and other cities include Solid Waste Management projects under Swachh Bharat Mission, Water Supply Projects, Sewage Treatment Plants and development of open and green spaces under the Atal Mission for Rejuvenation and Urban Transformation (AMRUT), housing projects for urban poor under the Pradhan Mantri Awas Yojana (PMAY) and area development and technology based pan-city solutions under the Smart Cities Mission to realise the objective of convergence in implementation of new urban missions.
The launch would also mark the beginning of implementation of urban development plans based on five year action plans formulated after detailed analysis of infrastructure gaps in over 500 cities included in the Smart Cities Mission and AMRUT, accounting for about 70% of country's urban population, said a Ministry of Urban Development release.
PM Modi will also inaugurate 'Make Your City SMART' contest aimed at involving citizens in designing roads, junctions, parks etc. Suggestions and designs suggested by the citizens will be duly incorporated by respective smart cities. Winners of this contest will be given rewards in the range of Rs 10,000 to Rs 1,00,000.
Smart Net Portal also will be inaugurated by the Prime Minister which enables the cities under different urban missions to share ideas and source solutions for various issues during the implementation of various missions.
Some of the projects to be launched city-wise are:
Pune: Slum Rehabilitation of Dr. Balasaheb Ambedkar Vasahat Aundh, Street and Pedestrian Walkway, Modern Buses with Alternative Fuels, Traffic Demand Modelling Project, City Common Mobility Card.
Ahmedabad: Sewage Treatment Plant, Irradiation Sludge Hygienation project, housing project, River Front Garden, Common City Payment System, Smart Learning in Municipal Schools, Supervisory Control and Data Acquisition System (SCADA) for water supply.
Bhubaneswar: Railway Multi-modal Hub, Traffic Signalisation Project, Urban Knowledge Centre.
New Delhi Municipal Council : Mini-sewerage Treatment Plants, 444 Smart Class Rooms, Bio-methanation Plant, WiFi, Smart LED streetlights, City Surveillance, Command and Control Centre.
Jabalpur: Waste to Energy Project, Sewerage Treatment Plant, Multilevel Car Parking, Multipurpose Smart Card, Sensor based tags for household dustbins.
Jaipur: Beautification of Ramnivas Garden, 100MW Rooftop Solar Power Plant, Public Bike Sharing
Kakinada (Andhra Pradesh): Solar Roof Top Power Plant, distribution of e-rikshaws, e-pathasalas.
Kochi (Kerala): Pashinithodu canal rejuvenation and refurbishment, St. John Park renovation, MG Road Footpath renovation.
Belagavi (Karnataka): Natural Gas Distribution Network, Rooftop Solar Plant, GSM-based monitoring of solid waste collection vehicles.