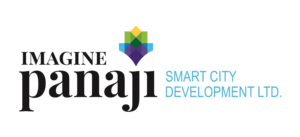 Imagine Panaji Smart City Development Limited (IPSCDL) has been selected to develop and install an e-governance framework for the Corporation of the City of Panaji, which is the oldest civic institution in Asia.
The successful implementation of the project, which will include digitisation of the current physical files system, will fulfil a long-standing demand at the corporation.
As per the agreement, Imagine Panaji Smart City Development Limited will have to complete the system within three months of time and submit progress reports to the corporation every 15 days.
"In earlier cases, we handed over the land to the government for construction of waste management plant but there has been no progress report of the work. So, today demand that a condition is put that every 15 days IPSCDL will have to submit the report to CCP," said former Mayor Surendra Furtado.
According to Ajit Roy, Commissioner, Corporation of the City of Panaji, work on the e-governance framework had to be taken on a priority basis as further delay would have meant a gap of 2-3 years before it could have been taken up again.
IPSCDL was selected to implement the project despite facing stiff opposition from some councillors at the corporation.