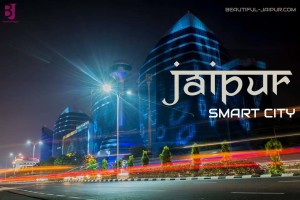 The Jaipur Smart Mission Limited (JSML) and Udaipur Smart City Ltd (USCL) have decided to appoint project manager consultancy (PMC) from across the globe who would help the civic body plan design, develop and monitor smart city projects in both the cities.
"Online tenders have been invited from project implementation consultants across the world for the execution of smart city project in Jaipur and Udaipur. The appointment is to be done by this month," Manjit Singh, Principal Secretary, Local Self Government (LSG), said.
He also informed that the pre-bid meeting has been scheduled on April 20 and by May 26,  consultancy will be appointed. "The consultancy will be appointed for four years. They will have to deposit Rs 34 lakh as security money," he added.
These international consultants would assist JSML and USCL in making DPRs, monitoring the pace of the project and offering solutions when required. They will also help in finding a suitable company once the financial bids are invited.
The consultancy is expected to have experts from various sectors including physical planning and urban design, municipal finance, water supply, sewerage, renewable energy, legal and health.
The official said that they are in a plan to begin the work on smart city project from June 15. The JSML has clarified the short-term and long-term projects, to be initiated under the smart city mission.

"The strategy to implement the project was discussed in the recent meeting. We'll start from short-term projects and work will be started before June 15,"

JMC CEO Ashutosh Pednekar, who has been appointed as CEO of the special purpose vehicle (SPV) for taking forward the smart city proposal, said.
Some of the short-term projects the company will undertake include public bicycle scheme (PBS), heritage facade, rainwater structures, smart toilets, digital signages. A sum of Rs 2,403 crore is proposed for the city by the State government. Rs 1,521 crore was proposed to be spent under area-based development, while Rs 819 crore was proposed for the pan-city development.
The Centre has already released Rs 186 crore for the project as the first installment, which includes Rs 186 crore for Jaipur and Rs 159.20 crore for Udaipur, said the official. Stefon Diggs Authentic Jersey