Govt targets 5-fold increase in share of renewable energy mix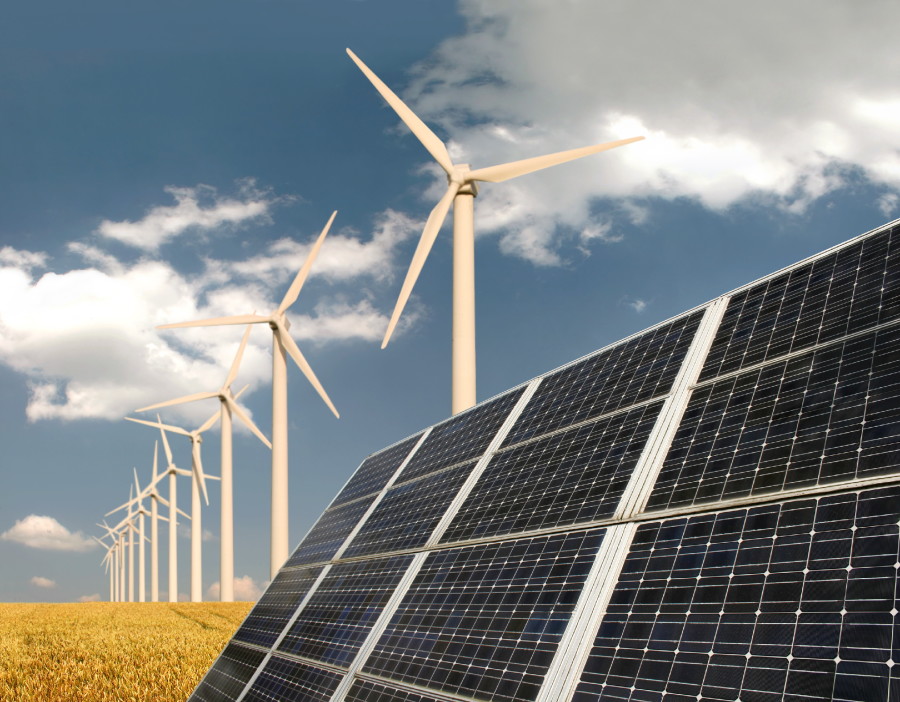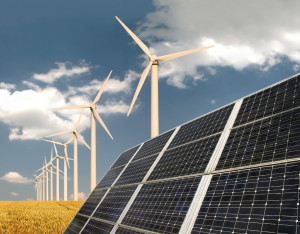 The Government of India has set the target to increase country's share of renewable, particularly solar energy, in the total energy mix from the current 20 Gigawatts to 100 Gigawatts by 2020. This target would result in a five-fold expansion from 6 percent to 15 percent.
While inaugurating the first of its kind FICCI-UNEP Conference on Designing a Sustainable Financial System, Piyush Goyal, Minister for Power, Coal, New and Renewable Energy, Government of India, commented, "A US$ 100 billion investment in the expansion of renewables is doable and fundable for which viable business model would have to be devised to make makers want to lend for the development of the sector. Subsidies are no solution to the attracting investment."
He added that bankers need to reorganise their lending norms and a more realistic interest rate with staggered repayment could assist in solar energy expansion.
Two new power schemes have been launched – the Deen Dayal Upadhyaya Gram Jyoti Yojana for providing 24×7 power to every farm and home in the rural areas and the Integrated Power Development Scheme for urban areas.
The government also proposes metering transmission of power from the generation up to the consumer point so as to monitor and segregate pockets with T&D losses and theft.  This would allow discoms to cut down their losses without having to raise tariffs.
The amendment of Electricity Act 2003 put renewables in focus and place larger targets to buy RE and strictly imposing RE generation. He mentioned that like Renewable Power Obligation (RPO), the government will bring Renewable Generation Obligation (RGO) for every power generator to also generate renewable energy in their mix. Strict enforcement of RPO and RGO will be done with stiff penalties.
During the keynote address, Ashok Lavasa, Secretary Ministry of Environment, Forests and Climate Change, Government of India,  stated that  huge amount of funds were required for combating climate change for which eight nations missions have been launched. As many as 22 states in the country have prepared action plans for which about US$ 30-35 billion were required. Mr. Lavasa added that contribution would have to come from the promoters, domestic resources would to be tapped and the Internal Rate of Return (IRR) would have to be looked at. In addition, international funding would have to be factored in for success in achieving the objectives of the national missions.
Nick Robins, Co-Drector, Inquiry into the Design of a Sustainable Financial System, UNEP, in his presentation, said that the focus should be on realising the strategic role of the central bank in sustainable development, aligning policies for financial regulation, infrastructure and sustainable development, deepening sustainability risk management – environmental stress tests , capital re-balancing via a strategic policy framework for equity & debt capital markets and extending responsibility for financial institutions – assessment, stewardship & transparency
Naina Lal Kidwai, Chairperson, India Advisory Council of the Inquiry, Immediate Past President, FICCI and Country Head, HSBC India, stated that reforming the financial system will be an essential aspect of the transition to a green and inclusive economy.  Policy and institutional changes will need to address the financing gap for meeting the key priorities on clean energy, environment, and low carbon growth path.