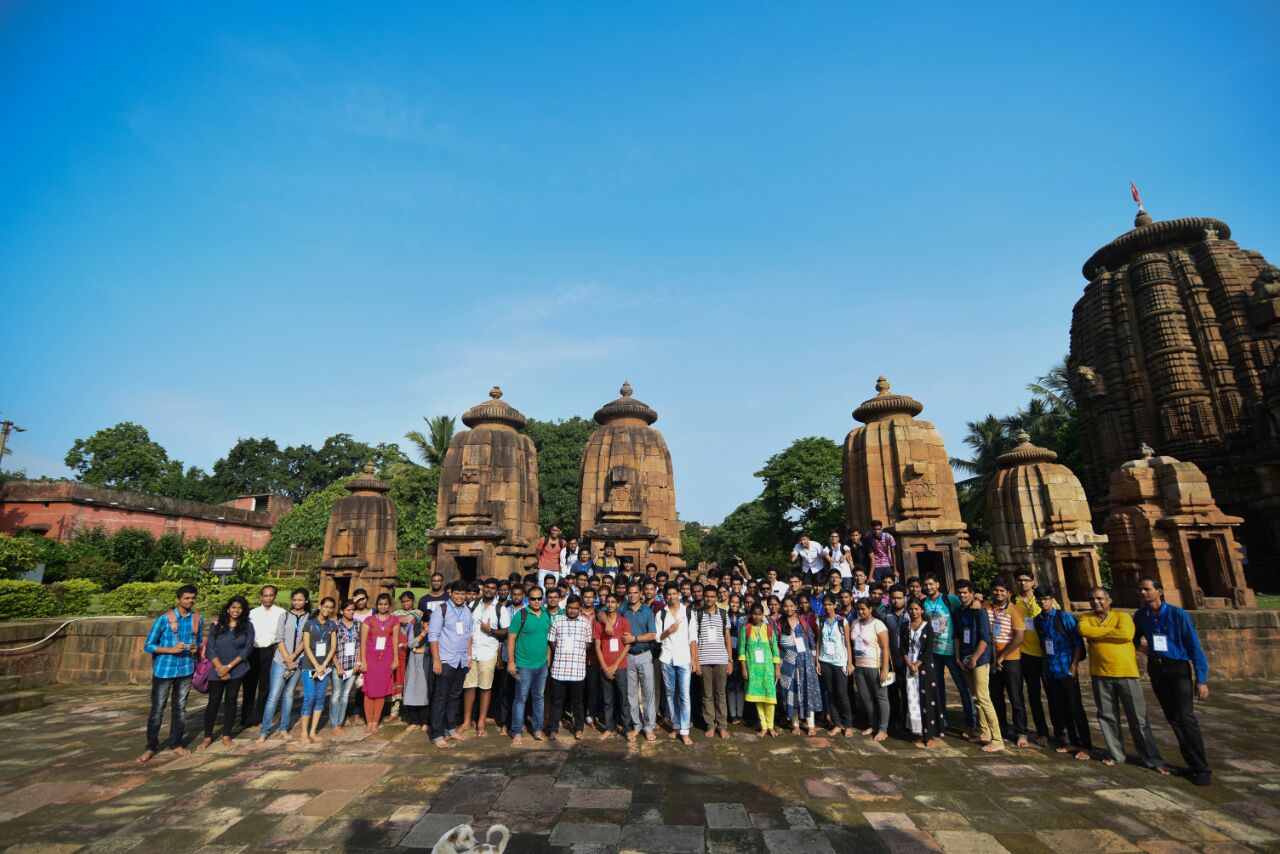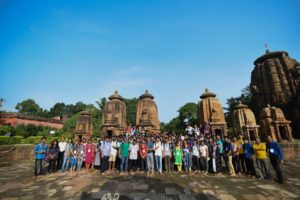 Temple city Bhubaneswar, famous for its architectural and historical treasure, has been in the fame for its extra ordinary Smart City planning in the country.
Apart from the smart city planning, Bhubaneswar has now become increasingly popular among heritage lovers.
In the recent 34th Ekamra Walks, an organised guided walks through popular heritage sites of the city, record 160 guest participants joined the walk to get more knowledge on the built heritage sites.
A 15-member team arrived from University of California Santa Cruz (UCSC), US, and 90 students contingent from Indian Institute of Technology (IIT) Bhubaneswar made this heritage walk another milestone by joining in large numbers.
Accordingly, three large groups were formed with three expert guides to make the walk more participatory and exclusive. The heritage lover foreign participants overwhelmed by the magnificent structures and view of the city heritage sites.  
The 34th Ekamra Walks brought the energy and enthusiasm level to a new high for heritage lovers in the Old Town area of Bhubaneswar, to explore the monument and age-old traditions in the Ekamra Kshetra, as Bhubaneswar was known, in the ancient literature.
Annapurna Pandey, Professor of Cultural Anthropology at UCSC, who was the team leader of the team, currently on a visit to city-based Centurion University of Technology and Management, said "I belong to Cuttack and living in the US since last three decades, but my experience of heritage walk with my students was excellent and we enjoyed it.''
Jonika, a student said "she is so happy that she has no words to describe as the heritage tour brings a totally different experience, which would be engraved forever in the hearts of all participants from UCSC.''
Cloe, who is originally from China and studies at UCSC said "the way the ancient traditions are preserved in the Old City of Bhubaneswar is marvelous and it also reminds me my country where the ancient traditions are well conserved even though technology is changing so fast.''
Ray, another student from UCSC said "the settlements around the ancient monuments and their social interactions and especially the tendency of the local visitors to help the people coming from outside is a good example of the greatness of the locals and it would definitely help tourism and promotion of culture.''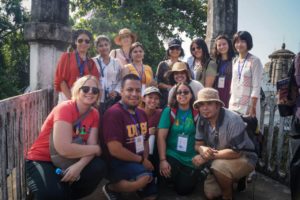 Mayank Choudhury, a first year B.Tech student from IIT Bhubaneswar termed his experience at Ekamra Walks as a "great feeling to know our heritage.''
Amit Kumar, also a first year B. Tech student said "I am happy that in Bhubaneswar we are surrounded by so many monuments and we should preserve them well to encash on their tourism potential.''
Pratyusha, a student from first year B. Tech class said "we have enjoyed a lot during the Ekamra Walks and would like to come more to explore the heritage sites.''
Chaturya, another student of the first year at IIT Bhubaneswar said "heritage walk for the students of the premier institute has brought a sense of pride as the city has all elements to have a major tourism destination.''
Apart from UCSC, California and IIT Bhubaneswar, 10 students from ICICI Academy for Skills, Bhubaneswar also participated in the 34th Ekamra Walks and made it more memorable.
Pritimayee Singh and Pushpanjali Nayak of from ICICI Academy for Skills said "in future heritage walks more and more students will definitely participate in Ekamra Walks to make it a happening event.''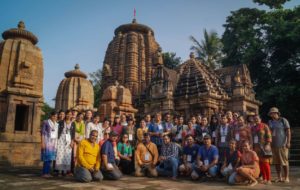 Well-known heritage conservationist from Ahmedabad and co-founder of Virasat-E-Hind Foundation, Jitu Mishra was a guest at 34th EKamra Walk. Terming it as one of the best heritage walk in the country, he said "we all should work towards attaining a World Heritage Site status for Bhubaneswar.''
The participants visited Mukteswar temple, Parsurameswar temple, Sampurna Jaleswar temple, Tirtheswar temple, Bindusagar, Ananta Vasudev temple, Old Dharmasala, Lingaraj temple, Chitrakarini temple, Sari Deula, Mohini temple, Parikrama of Bindusagar, Vaitaal temple and Ekamra Van.
It can be mentioned here that Ekamra Walks is a joint venture of the Bhubaneswar Development Authority, Bhubaneswar Municipal Corporation and Odisha Tourism. De Tour is the tour manager for the event.