Cochin Shipyard building Defence ships, carriers to push 'Make in India'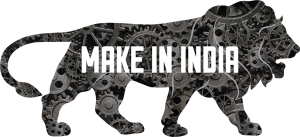 The Cochin Shipyard is building fast patrol vessels and indigenous aircraft carriers worth Rs 4,357 crore for the Defence, Parliament was informed.
"The Ministry of Defence has placed Defence ship-building orders to the Cochin Shipyard. The Ministry has said various Defence shipyards engaged in warship-building projects are being encouraged to offload part of their work," Minister of State for Shipping, Pon Radhakrishnan said in the Lok Sabha.
"The contract to build indigenous aircraft carriers (IAC) for the Indian Navy is worth Rs 2,848 crore," the Minister said. "The contract for the phase II of IAC was signed on December 16, 2014"
He added that the other contract to build 20 fast patrol vessels (FPVs) for the Indian Coast Guard is worth Rs 1,509 crore.
"14 FPVs have already been delivered and the last vessel will be delivered on March 19, 2017."
Earlier, Road Transport and Highways Minister Nitin Gadkari had said the state-owned Shipyard will build Defence warships under Prime Minister Narendra Modi's 'Make-in-India' initiative.
An agreement has been signed between the Defence Ministry and Ministry of Shipping to manufacture different types of naval ships, including warships, in the next five years at Cochin Shipyard Limited (CSL) to encourage 'Make in India' programme.