In conversation with Veena Kurup, Elets News Network (ENN), Manoj Kumar AMICT, Managing Director, HESS Concrete Machinery India Pvt Ltd elaborates on the current market trends in concrete technologies for India
What are the focus areas of your company in this financial year?
Our focus is only on concrete products and we aim to diversify to related industries. We offer concrete elements for building construction, infrastructure, industrial and related sectors. In India, we started with a manufacturing unit in Bangalore and are into handling equipments. The key components come from Germany and balance is done here. India will be our sourcing hub in the coming year. Because of the large English speaking community, manpower available 24×7 and the learning mindset of the people, it is easier to cope with international market conditions as well. Also, it has been announced that Bangalore will be a hub for semiconductor industry and in the next 10 years, about US $ 400 million revenue is expected from this area. Hence, our main focus is Bangalore, We are already manufacturing on our model in India and more technologies are being brought here.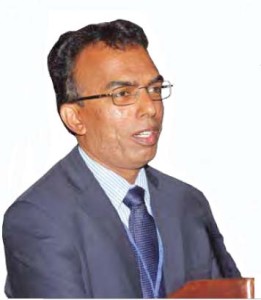 What are the major challenges that you are currently facing in the Indian market?
We usually face a lack of product awareness in the Indian market; comparatively, global markets like Europe and Africa are matured and have an established product knowledge and penetration. India is a nascent market. There was a possibility to come up, but against the inflow of cheap and lower quality Chinese products that are currently available in the market. We are ready to make India our manufacturing hub, however we need government support for the same as we have been involved in R&D for many years and bring our expertise and excellence in technology to the market. The customer invests in low grade technology and suffers in the long run; instead if they invest in world class technology, they are sure to get better results. We always believe in quality benchmarks and are doing well in the market and have created a qualitative niche presence in India.
Please elaborate about your product basket for Indian customers?
We have universal machines that can produce hollow blocks, solid blocks, inter-locking pavers of different colours and shapes for different applications including building constructions, exterior areas or for infrastructure on bridges and roads. We have piping machines for the concrete pipes which can be used in sewerage and drainage systems. The machine, through its advanced mechanized features, limits the manpower requirement. Our concrete product machine RH 600-2 is fully automated, wherein the data points are fed on PLC, making it easier to manage resources. We also offer the Multimat RH 500, which is a semi or fully automatic version and is compact. The machine is capable of producing curbstones, pavers, hollow blocks or similar concrete products in a semi-automatic or fully automatic version.
These machines can maintain a temperature lower than the surrounding; thus, we offer thermal and sound insulation which is a cost effective solution for companies that build green buildings in India. We offer acoustic features for such buildings. In bridge construction, we have a unique product called retaining wall block, which saves the total construction time. These can be used for other infrastructure projects, instead of demolishing them. This reduces the amount of debris .
What are the advantages for the contractors on the new products that you have to offer?
Contractors can save cost and time using our products. The quality of construction is also much better and finish is better. Our batching plant RH 500 comes in semi-automatic and fully automatic versions and is ideal for building, housing villa or road projects. It can be shifted across locations easily. We have a light weight concrete production plant. The plant offers to achieve the density of 500 kg weight concrete block and these have huge installations in India. The machine reduces manpower during construction. We use thermal insulation products, which help achieve energy efficiency on the foundation loads, structural loads and electricity consumption, labour involvement and are cost effective.