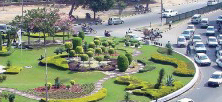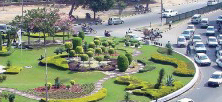 With Dec 17, 2015 being the last date for the submission of smart cities plan to the Ministry of Urban Development, 85 of the 98 cities have already submitted their plans. While 17 proposals were submitted on Wednesday, Dec 16, 68 proposals were received by the Ministry today.
While the Government of Tamil Nadu, due to the flood management in Chennai could not submit its proposal, the Telangana Government sought to replace Hyderabad in the Smart City Mission by another city, which will be communicated later.
Some of the senior officials from the Ministry helped the states and urban local bodies meet the deadline for submission of smart city proposals by continuous monitoring and hand-holding. Urban Development Secretary Madhusudan Prasad was in regular contact with Chief Secretaries of almost all the states monitoring progress and advising in preparation of proposals.
The Ministry organised three Smart City Consultation Workshops, one Smart City Ideas Camp, five rounds of Webinars (online consultations with Mission Director seeking clarifications) and one Proposal Enhancement Workshop to enable states and urban local bodies formulate proposals as per Mission Guidelines.
The Ministry of Urban Development also provided eight region-wise panels of consultants so that states and urban local bodies could chose consultants for preparation of smart city proposals through tendering, thereby saving time.
A total of 30 foreign companies from 20 leading countries have been associated with preparation of smart city proposals of 45 mission cities. These include KPMG, KcKinsey, CISCO Systems, Price Waterhouse Coopers, Deloitte Touche Tohmastsu, Jones Lang La Salle, Dorsh Holding GmbH, Knight Frank, Tractabel Engineering SA, Haskoning DHV Consulting Pvt Ltd., Grant Thornton, Happold Engineers, Ecorys Netherlands BV, among others.
Cties wih which foreign companies were associated in preparation of smart city proposals include New Delhi Municipal Council, Agartala, Ahmedabad, Amritsar, Aurangabad, Bhagalpur, Bhabaneshwar, Bhopal, Greater Mumbai, Ghaziabad, Lucknow, Ludhiana, Pune, New Town Kolkata, Kota, Ranchi, Rourkela, Ujjain, Visakhapatnam, Tirupati, Tumakuru (Karnataka), etc.
List of cities whose smart city plan has been submitted are as follows:
Kakinada

Port Blari

Visakhapatnam

Tirupati

PasiGhat

Guwahati

Muzaffarpur

Bhagalpur

Biharshariff

Chandigarh

Raipur

Bilaspur

Diu

Silvassa

New Delhi Muncipal Council

Panaji

Ahmedabad

Gandhinagar

Dahod

Rajkot

Surat

Vadodara

Faridabad

Kanal

Dharmashala

Ranchi

Belgavi

Hubbali-Dharwad

Davangere

Mangaluru

Shivamogga

Tumkuru

Kochi

Kavaratti

Bhopal

Indore

Jabalpur

Gwalior

Sagar

Satna

Ujjain

Navi Mumbai

Greater Mumbai

Nashik

Thane

Amravati

Solapur

Nagpur

KalyanDombivali

Aurangabad

Pune

Imphal

Shilllong

Aizawl

Kohima

Bhubaneshwar

Rourkela

Oulgaret

Amritsar

Ludhiana

Jullandhar

Jaipur

Ajmer

Kota

Udaipur

Namchi

Greater Warangal

Agartala

Moradabad

Aligarh

Sharanpur

Bareily

Jhansi

Kanpur

Allahabad

Lucknow

Varanasi

Ghaziabad

Agra

Rampur

Dehradun

New Town Kolkata

Bidhannagar

Durgapur

Haldia