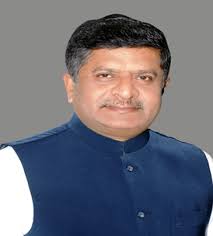 In order to provide impetus to the infrastructure growth, the Cabinet has cleared several proposals for rural development and railway lines. It has approved the Shyama Prasad Mukherji Rurban Mission with an outlay of Rs 5142.08 crore to transform the rural areas economically, physically and socially.
The first and foremost thing is the smart planning for rural areas. The SPMRM mission targets to create 300 Rurban growth clusters over the next three years across the country. These will see development like skill development training linked to economic activities, digital literacy, sanitation, provision of piped water supply, solid and liquid waste management, etc. To make the development optimum, various components have been suggested, which include village streets and drains, street lights, fully equipped mobile-health unit, inter-village road connectivity, public transport, LPG gas connections, etc.
For the drought-affected areas, the Government gave its ex-post facto nod to provide an additional 50 days of unskilled manual work in the financial year over and above the 100 days assured to job-card holders. This will allow states to provide additional wage employment to the rural poor in the drought-affected areas, which, in turn, will benefit the poorest rural households.
The Cabinet also okayed a scheme to enable EXIM Bank for offeringconcessional finance to support Indian companies bidding for strategically important infrastructure projects overseas. This will help Indian companies to offer a certain price for large projects abroad.
Also, the Cabinet approved the doubling of Hotgi-Kudgi-Gadag railway line at an estimated amount of Rs 2058 crore. Out of this, Rs 946 crore has already been received by NTPC under the Customer Funding Model. The remaining amount of Rs 1107.58 crore will be funded through the gross budgetary support of rail ministry or extra budgetary resources or both.
According to an official release, "A number of integrated steel plants/ower plants/cement plants are coming up along the Hotgi-Kudgi-Gadag route. This doubling work will provide the necessary line capacity for introduction of additional trains and smooth movement of rakes to/from the industries/power plants. This will also boost overall development of the region. In view of the industrial activities taking place in the area, demands are also being received for running of additional train services through this route."
The Cabinet also gave its consent for the proposal to promulgate the Negotiable Instruments Ordinance, 2015. It would help trade and commerce in general, and allow the lending institution, including banks, to continue to extend financing to the economy. Joel Eriksson Ek Womens Jersey